FC Barcelona Lassa win King's Cup 2016!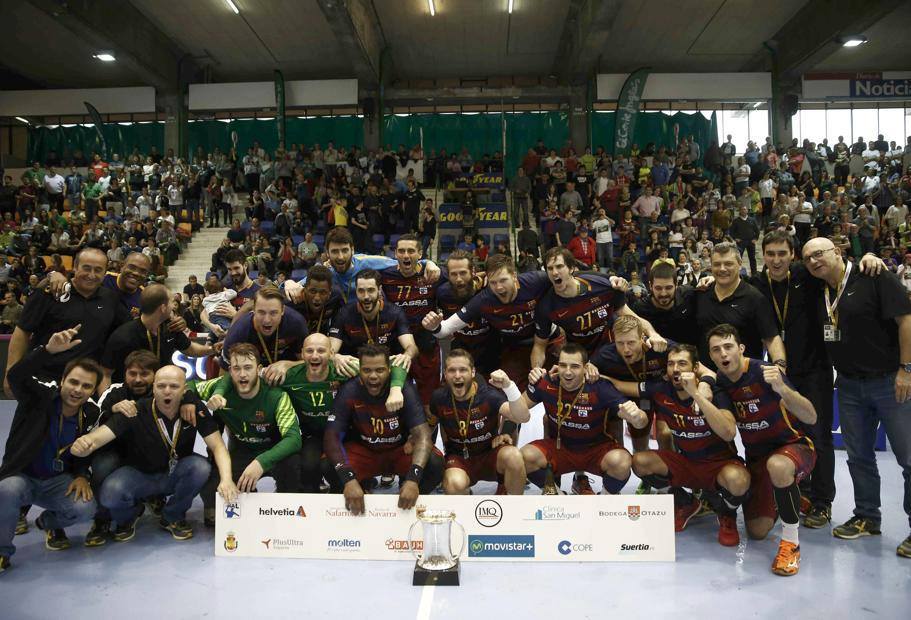 FC Barcelona Lassa made days after losing VELUX EHF FINAL4 placement, a little bit easier by winning domestic King's Cup 2016! Xavi Pascual boys had serious rivals in domestic Helvetia Anaitasuna – 33:30, but experience and quality led them to another domestic title.
30 – Helvetia Anaitasuna: Lorger (Sergey Hdez.); Gastón (3), Bazán, Garza, Costoya (7), Chocarro (3), Silva (8); Del Valle (2), Etxeberría (1), Nadoveza (3), Goñi, Pérez de Inestrosa (1), Ugarte (1), Castro (1).
33 – Barcelona: Pérez de Vargas; Tomás (8), R. Entrerríos (4), Sorhaindo (1), Ariño (1), Jicha (2), Lazarov (2); Sarmiento (1), Gurbindo (3), Sigurdsson (5), Syprzak (4), Morros, Jallouz (1), Noddesbo (1)