AIR FRANCE goes to legend: Daniel Narcisse to finish career!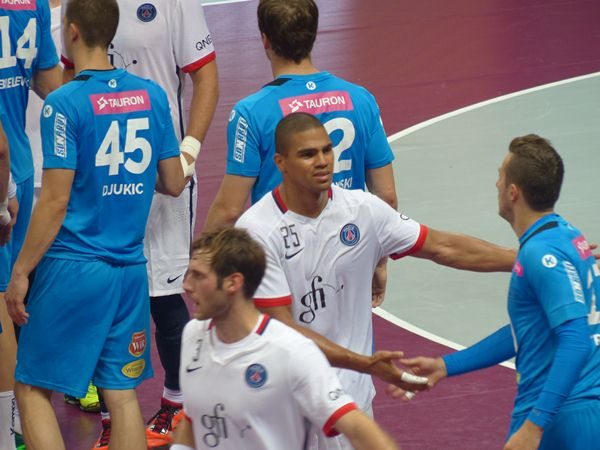 Legendary French player Daniel Narcisse announced retirement at the end of the season. The 38-years old left back won all major titles in world of handball, but still want to finish professional career in the big style – with winning VELUX EHF Champions League with Paris Saint Germain.
I am quite a shy person, I tend not to show my emotions," he says. "Talking about the team or other players has never been a problem for me, but when you are in the middle of the process, it is much harder. I had trouble finding the right words and it wasn't an easy moment."
Daniele will retire with nine gold medals from major events like World, European or Olympic tournaments.
Narcisse's career:
1998–2004
2004–2007
2007–2009
2009–2013
2013–2018
Chambéry Savoie Handball
VfL Gummersbach
Chambéry Savoie Handball
THW Kiel
Paris Handball