Aron Palmarsson at Blaugrana: I wanted to come here since I was 15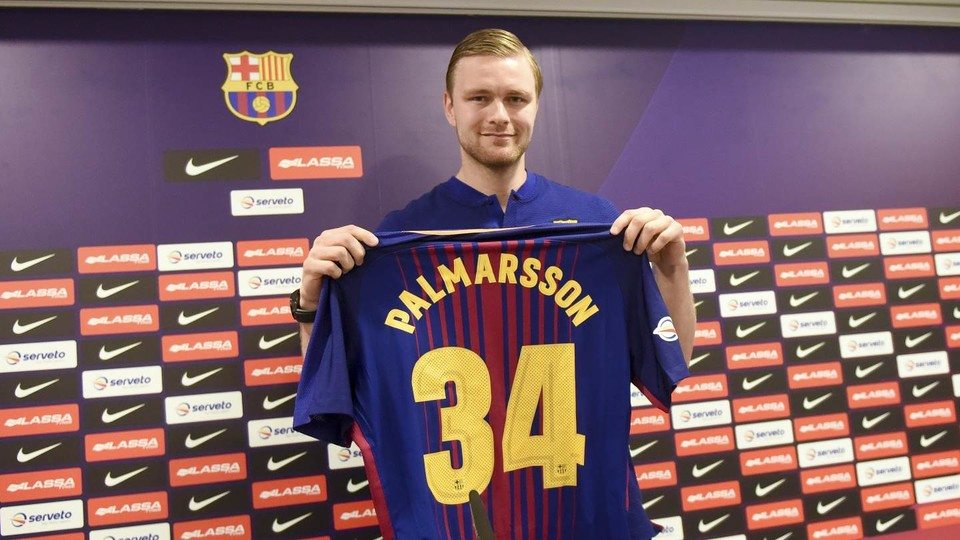 Aron Pálmarsson was presented as a FC Barcelona Lassa handball player on Monday at the Ciutat Esportiva. The Icelandic international arrives from Hungarian club Vezprém and showed himself to be delighted with his latest move. "Since the age of 15 I have wanted to play for Barça. It's a dream come true," confessed the centre back.
After months without having played a competitive match, the player gave assurances about his physical condition, saying he was in good shape and that he was ready to make an effort to adapt "quickly to the Barça style of play."
The player was accompanied at the press conference by Albert Soler, director of professional sport, David Barrufet, manager of the handball section at FC Barcelona and Joan Bladé, the board member responsible for handball. "He is one of the best players in the world and we have been following him for a while now," admitted Barrufet.
📷 La presentació de Pálmarsson, en imatges / Las imágenes de la presentación de Pálmarsson https://t.co/OQSEk6jeXY 🔴🔵 #ForçaBarça pic.twitter.com/5tF7LS46sd

— FCB Handbol (@FCBhandbol) October 30, 2017
The 27 year old experienced international praised the figure of his new coach Xavi Pascual and said his decision to come to Barça was influenced by his desire to win trophies.
Source: FC Barcelona Lassa