Baltic Handball League: SKA and Serviti secured places in Final Four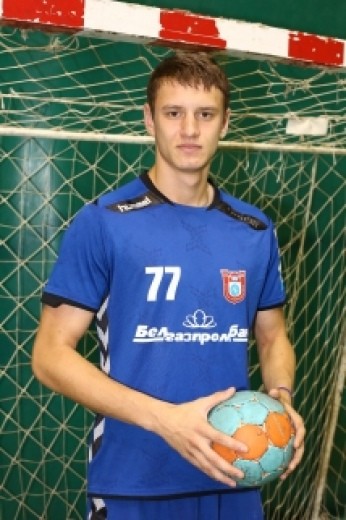 Baltic Handball League's penultimate weekend gave us names of two clubs to play in the Final Four in early April. Probably it is not a surprise that the clubs are last season's top two SKA Minsk and Serviti Põlva. However, the fight for the remaining two positions will be intense between three teams and all will only be decided during the final weekend on 7th and 8th March.
Two from two on the road for SKA
Title-defender SKA had a long trip to Finland and Estonia, but returned with four points, therefore securing the place in Final Four, but not yet the win of the regular season. In both games of the weekend, SKA was forced to play at their best. On Saturday, the hosts Cocks Riihimäki kept the first half equal, but in the second slowly, but surely the Belarussians slipped away.
SKA took their sixth win of the season, beating Cocks 33-25 (12-11). Belarus international Ivan Brouka was top scorer with 7 goals, while four of Cocks' players scored four for the Finns. "Cocks played very well in the first half and as we had so many players coming back from different national teams, the co-operation between players was not at its normal level," explained sports director of SKA, Andrei Kraynov.
On Sunday, SKA had even more tough opposition, as HC Kehra/Horizon Pulp&Paper won the first half by 13-12. "We could have had a bigger advantage, but we missed two penalty throws at the end," said Kehra's head coach Jüri Lepp. At the start of the second half, the hosts were 15-13 up, but SKA then kept their own goal clean for seven minutes and after this did not let Estonian champion to get close again.
SKA took their second win of the weekend by 30-26. Kiryl Kniazeu scored 6 goals for the winners and Marko Slastinovski 7 for Kehra. "As the day before, again the hosts came out very strongly against us and we had problems to get our own game going," gave Kraynov respect to opponents.
"I believe we have a longer and stronger bench, plus we may be physically in better shape than our opponents in the BHL, so that's why the second half of games seems to be easier for us," added Kraynov. "We have qualified, but our aim is to win the regular season and to win the Final Four in the end, so there's is no reason to feel too much satisfaction just yet."
Mikhalchuk's 24 goals in two games did not bring points
Despite the defeat on Sunday, HC Kehra/Horizon Pulp&Paper kept their hopes of qualifying for the Final Four alive the day before. Jüri Lepp's boys enjoyed a very good win over HC Meshkov Brest by 30-17 (15-8) with two Ukrainian players – Dmytro Iankovskiy and Viktor Skrypak – scoring 5 goals for the winners. Siarhei Mikhalchuk from Meshkov was top scorer of the match with 9 goals.
Though, it has to be said, that Meshkov' team was clearly weakened prior to the trip, as three key players were promoted to the first team for SEHA-League games. "Of course it was a handicap for us," admitted Meshkov head coach Andrei Mochalov. "But we also need to develop our younger players, so this was a good experience for them. Kehra was extremely motivated against us and we could not keep up for more than maybe twelve minutes with the hosts."
Meshkov suffered their second defeat of their trip to the north the following day, when Cocks beat the Belarussian side at Riihimäki in a much tighter affair by 35-30 (18-15). Meshkov had the early lead and Finnish champions did not manage to find cure against free-scoring Siarhei Mikhalchuk. However by the end of the first half Cocks with broader player material had escaped to a three-goal lead.
Second half started on equal terms again, but when Antti Rogenbaum put Cocks in a five-goal lead and Jani Tuominen scored four goals in four minutes, the hosts were suddenly 28-20 up. Meshkov did not stop fighting, but the points remained in Riihimäki. Mikhalchuk was in incredible form and scored half (!) of Meshkov's goals, 15 in total. Vitalie Nenita recorded 10 for the Finnish side.
Musting: This year's BHL is a tight affair
Second team to secure a place in the Final Four, was Serviti, who only had one match to play this weekend. Last season's runner-up travelled to Lithuania, where bottom-of-the-table VHC Šviesa Vilnius put up a very good fight, but lost by 37-26 (16-11). "Despite having just one point, Šviesa is a strong opponent and they came out very aggressively against us," described Serviti's head coach Kalmer Musting.
It was quite an equal opening half until five minutes before the break, at 12-11 lead, Serviti scored four unanswered goals to take a half-time lead of 16-11. "We made too many mistakes ourselves and did not use easy scoring opportunities, but the Lithuanian goalkeeper was also excellent, while Tomas Bernatavičius and Rosvaldis Ramunis terrorized our defence," added Musting.
However, in the first ten minutes of the second half, Serviti made everything clear. An 8-2 period gave the hosts few chances to come back to the game and they did not manage to do that. Serviti secured the place in the Final Four with a 37-26 win. A total of 11 of Serviti's players managed to get their names on the scoresheet – Ardo Puna as the best of them with 8 goals – while Bernatavičius and Ramunis scored 6 for Šviesa.
"We managed to try different defensive formations and it was important ahead of our EHF Challenge Cup games," said Musting. "Obviously the qualification to Final Four before last weekend is a bonus, but the regular season positions are also important. Especially as this year's BHL is quite a tight affair with many teams having a chance to win it."
Photo: Siarhei Mikhalchuk of HC Meshkov Brest scored 24 goals over the weekend. (Photo: http://www.bgk-meshkova.com).