Barca routine success against poor Kielce defense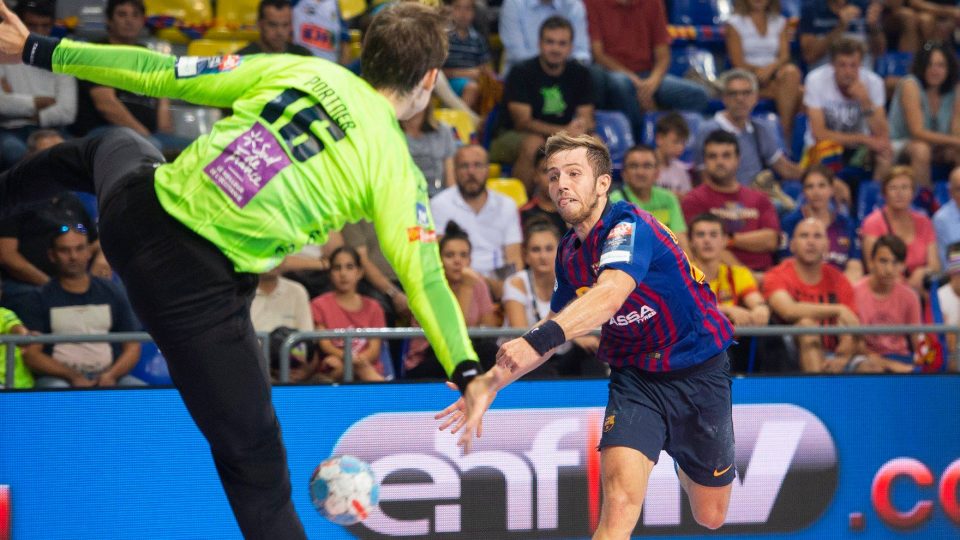 FC Barcelona keep rhythm in the VELUX EHF Champions League. The Spanish champions stayed at the TOP of Group A together with RK Vardar Skopje, after success over PGE Vive Kieicel 31:27.
The team of Talant Dujshebaev showed poor defensive performance at "Blaugrana" in which even 16 saves of their goalkeeper Vladimir Cupara weren't enough to make a real threath to home team…
31 – FC Barcelona: Pérez de Vargas (Möller); Áleix Gómez (7), Mem (3), Palmarsson (5), Fábregas (4), Thiagus Petrus (-), Mortensen (6,4p); N'Guessan (3), Syprzak, Tomás, Sorhaindo, Ariño (1), Entrerrios (1), Andersson, Dolenec (1).
27 – PGE VIVE Kielce: Cupara (Ivic); Janc, Alex Dujshebaev (6.1p), Karalek (2), Cindric (4), Lijewski (3), Jachlewski (3); Julen Aguinagalde (1), Moryto (4, 3p), Ángel Fernández (3), Daniel Dujshebaev (1), Jurkievicz.
TABELA:
1.

Barcelona

6
5
0
1
204:163
10

2.

Vardar

6
5
0
1
173:155
10

3.

Rhein-Neckar

6
4
0
2
192:180
8

4.

Vive Kielce

6
4
0
2
182:176
8

5.

Telekom Veszprem

6
3
0
3
169:171
6

6.

Meshkov Brest

6
2
0
4
157:174
4

7.

Montpellier

6
0
1
5
158:176
1

8.

Kristianstad

6
0
1
5
167:207
1