BHL Newsletter: Final Four awarded to Minsk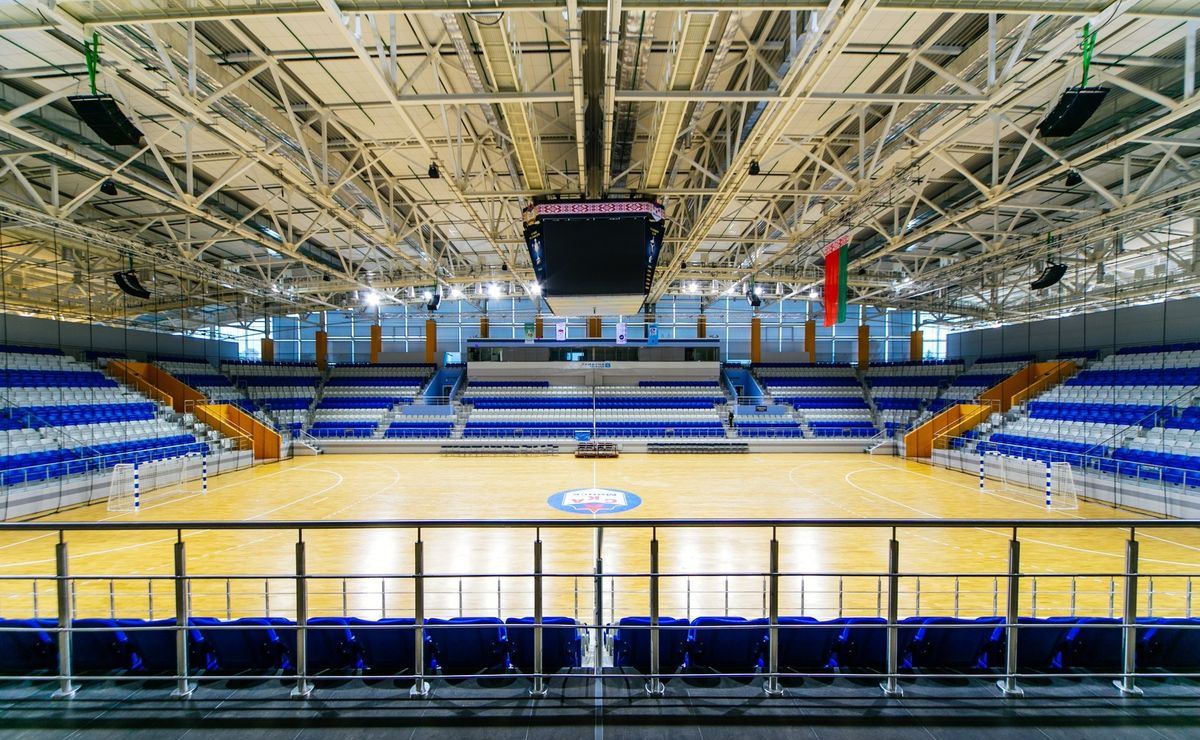 We are still four weeks away from the 2018/19 season's Final Four, but last week an important decision was made and the BHL Final Four takes place in Minsk this year. Semi-finals will be played on 20th April and third-place play-off and the final on following day. The venue for all matches is Uruchye Sports Palace.
The pairs for the semi-finals are clear, as Dragunas Klaipeda meets ZTR Zaporozhye and the hosts SKA Minsk will take on title-holder Cocks Riihimäki. Exact match schedule will be announced soon, when the negotiations with TV-broadcasters have been concluded.
"We made a site visit to Minsk and were very happy with what we saw. Klaipeda was also a candidate for the Final Four, but Minsk had clear advantages. Excellent and almost new sports hall with nearly 3000 seats has very modern facilities for everybody – teams, referees, TV and spectators," explained BHL manager Urmo Sitsi.
"We witnessed the local top match SKA v HC Meshkov Brest and the atmosphere was great. Almost 2000 fans were treated very well, entertainment for spectators started an hour before and continued at half-time. In general the match organisation was at very high level, so in the end it was an easy decision to award the Final Four to Minsk," added Sitsi.
Last week, only two of the Final Four participants were in action. ZTR Zaporozhye had probably the easiest game possible against the bottom side of Ukrainian league SKA Lviv. They were 23:5 up at half-time and won 50:12 (Kyrylo Korielov 11 and Dmytro Artemenko 10 goals).
Cocks Riihimäki bounced back after a draw against Dicken Helsinki last week and defeated the same team 28:23 (Teemu Tamminen 9 goals). One of the heroes in the victory was Cocks' Russian goalkeeper Vitalii Shitsko, making an impressive number of 18 saves!
From the already eliminated teams, action continued in Estonia and Latvia. Serviti Põlva beat Coop Põlva 33:25 (Alfred Timmo 7), while Viljandi HC suffered a surprise defeat in the hands of SK Tapa, losing 14:20 (Aleksander Pertelson 3).
Fascinating match took place between HC Tallinn and HC Kehra/Horizon Pulp&Paper with the hosts leading almost the entire match, but Kehra managed to turn things in their favour in the end by winning 27:26 (Kaspar Lees 8 – Robin Oberg 7).
Latvian championships have already reached the semi-final stage. Title-defender ZRHK Tenax Dobele took a clear 35:23 win over HK Ogre (Oskars Arajs 9), but Celtnieks Riga suffered a surprise defeat in the first match at home against SK Latgols Ludza by 28:31 (Ritvars Balceris 9). Two wins are needed to qualify for the final.
On photo: The impressive Uruchye Sports Palace and SKA Minsk will be hosting the 2018/19 season Final Four. (Photo: BHL).