Cervar counts on Alilovic and Vori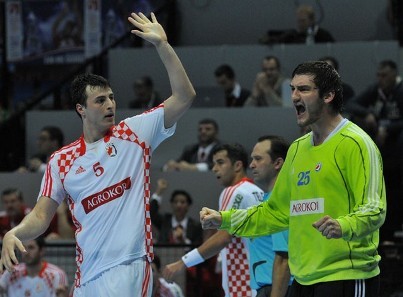 The new-old head-coach of Croatian national team Lino Cervar announced roster of 31 players for the upcoming EHF week in May. On the list are some well-known faces like goalkeeper Mirko Alilovic and line-player Igor Vori, who were out of the team for a while.
Croatia will host Men's EHF EURO 2018 next January.
Mirko Alilović – HC Telekom Veszprem
Ivan Stevanović – RK PPD Zagreb
Filip Ivić – HC Vive Tauron Kielce
Ivan Pešić – HC Meshkov Brest
Manuel Štrlek – HC Vive Tauron Kielce
Lovro Mihić – HC Wisla Plock
David Mandić – HC Izviđač Ljubuški
Valentino Ravnić – RK Umag
Zlatko Horvat – RK PPD Zagreb
Jerko Matulić – HC Nantes
Ivan Vida – RK Dubrava
Josip Božić Pavletić – RK Nexe
Igor Vori – RK PPD Zagreb
Željko Musa – HC Magdeburg
Tin Kontrec – RK PPD Zagreb
Krešimir Kozina – HC Füchse Berlin
Stipe Mandalinić – RK PPD Zagreb
Marko Mamić – HC Dunkerque
Sandro Obranović – HC Pick Szeged
Jakov Gojun – HC Füchse Berlin
Josip Šarac – HC Izviđač Ljubuški
Alen Blažević – HC MOL Pick Szeged
Luka Cindrić – HC Vardar
Igor Karačić – HC Vardar
Lovro Jotić – RK PPD Zagreb
Domagoj Pavlović – RK PPD Zagreb
Luka Šebetić – RK PPD Zagreb
Luka Stepančić – HC Paris Saint-Germain
Marko Kopljar – HC Telekom Veszprem
Šime Ivić – HC Wisla Plock
Marino Marić – HC MT Melsungen