Cervar takes 18 Croats to Munich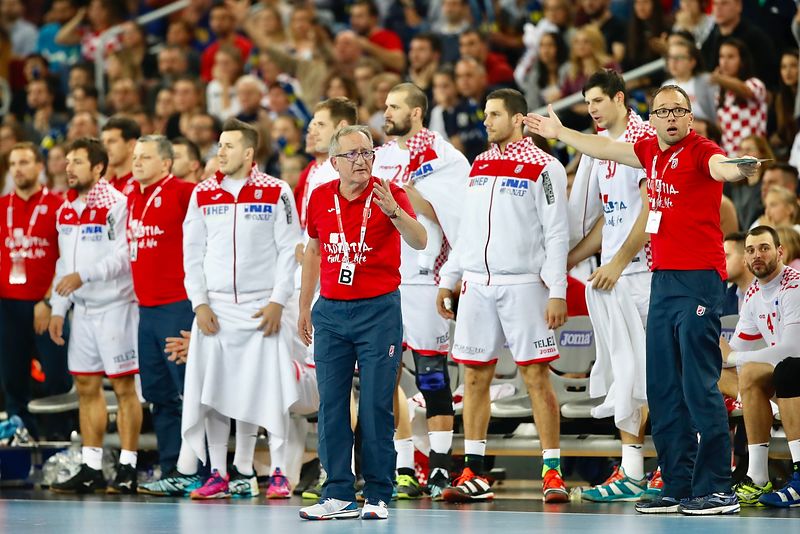 Croatia will try to reach a proclaimed goal – Olympic qualification place at World Championship 2019 with more or less familiar faces in the roster of Lino Cervar.
The 68-years old coach announced a list of 18 players which grabbed tickets for Munich, where Group B will be held.
The first rival of the fourth team from the last WCh 2017 in France, will be Iceland on January 11.
Goalkeeper: Marin Šego (Pick Szeged), Ivan Stevanović (Schaffhausen)
Right wing: Zlatko Horvat (PPD Zagreb), Ivan Vida (Nexe)
Left wing: Manuel Štrlek (Veszprem), David Mandić (PPD Zagreb),
Line-player: Željko Musa (Magdeburg), Krešimir Kozina (Goepingen), Marin Šipić (Nexe)
Left back: Domagoj Duvnjak (Kiel) , Halil Jaganjac (Nexe), Damir Bičanić (PPD Zagreb), Ivan Slišković (Goepingen), Alen Blažević (Pick Szeged)
Playmaker: Luka Cindrić (PGE Vive Kielce), Igor Karačić (RK Vardar)
Right back: Luka Stepančić (PSG), Jakov Vranković (Tatabanya)