Do we look at new Norwegian storm?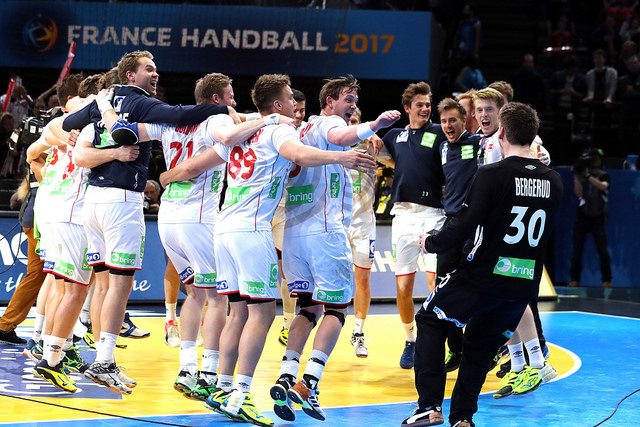 If you are enough old to remember first medals of Norwegian senior women's national team and what happened afther it, you must start thinking what will bring to handball society silver medal that Berge's team won in Bercy.
When Norwegian girls won first medal on IHF World Championship 1986 in Netherlands (bronze), they started amazing series – more then 30 years of success. After Netherlands 1986, we saw 33 competition where girls from North won 25 medals, two more time they played semifinals (4th place) and just 5 time were below 4th place. Once, they miss to qualify for OG (Athens 2004). Altogether, 12 gold, 8 silver and 6 bronze medals. You must be even more terrified with their score on 12 European championships held so far: 7 gold, 3 silver and 1 bronze medals!
It is really hard to beleive that something similar will happened in male competition, first of all because we have untouchable "Experts" and long list of top handball countries that are enterying each competition with medal as very realistic objective.
However, we know that handball organisation is strong, "Norges Handballforbund" can provide best conditions for their national teams. As well, on North live strong, tough people born to play our fantastic sport which is, for sure, kind of religion due to fantastic results made by girls' teams.
Last year in Poland, Norwegians lost 3rd place match, but before,they lost in extra time SemiF against Germany. In previous rounds they won against Croatia and France. Now, they are on podium beside "Experts". What can we expect? Can guys repeat success of their female colleagues?
WRITTEN BY: X.Q
PHOTO: France 2016, Stephane Pillaud