EHF CL: RK Vardar close to win the Group!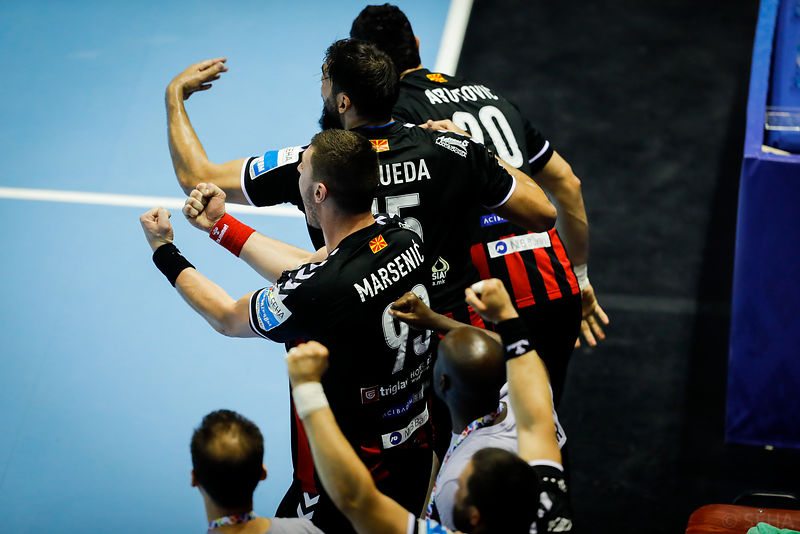 The Hungarian PICK Szeged proved great form and that win in Germany over Rhein Neckar Lowen last week wasn't such a big surprise, but that wasn't enough to celebrate also in Skopje! RK Vardar came close to win the Group and direct place at quarter-finals by beating PICK Szeged 34:30. It was a hard win, but well deserved after home team didn't receive goal between 54th (30:29) and 59th minute, when they netted twice on "empty net".
The Russian wing of home team, Timur Dibirov had a perfect afternoon at "Jane Sandanski" with 11 goals. On the other side, Croatian right back Ivan Srsen netted six goals for his team.
STANDINGS:
| | | | | | | | | |
| --- | --- | --- | --- | --- | --- | --- | --- | --- |
| 1. | Vardar | 12 | 9 | 2 | 1 | 333:283 | 20 | |
| 2. | Nantes | 12 | 8 | 1 | 3 | 345:326 | 17 | |
| 3. | Barcelona | 12 | 7 | 2 | 3 | 354:329 | 16 | |
| 4. | Rhein-Neckar | 11 | 4 | 4 | 3 | 322:305 | 12 | |
| 5. | Szeged | 12 | 5 | 1 | 6 | 364:355 | 11 | |
| 6. | Wisla Plock | 12 | 2 | 2 | 8 | 322:345 | 6 | |
| 7. | PPD Zagreb | 12 | 2 | 2 | 8 | 297:339 | 6 | |
| 8. | Kristianstad | 11 | 2 | 2 | 7 | 278:333 | 6 | |
PHOTO: SEHA GAZPROM Liga