EHF CL (W): Györi Audi ETO are in the semifinals!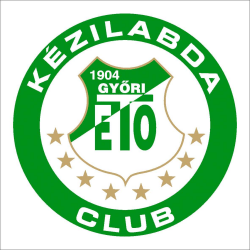 Györi Audi ETO are the first team that are officially into the semifinals after the team has won it's home game against Larvik with 30:24 (15:13). This is their 4th win in their 4th game and also assured them the semifinals as the third-placed team Buducnost are now unable to potentially overtake them. Buducnost played only a draw in Denmark against Randers – 20:20, and now with three points are only one behind Larvik and they have tough schedule in their fight against Larvik for the 2nd place, first at home against Gyori and then away at Larvik.
In the group B, with Oltchim's win in Russia against Zvezda Zvenigorod with 26:23 (13:15), the team is now again back in fight for the second place and have 4 points, the same as the second-placed Krim Merkator (game-less), while table leader are FTC Rail Cargo Hungaria which play today away at Krim.