EHF EURO 2014 STILL AN OPTION: Lauge two months out!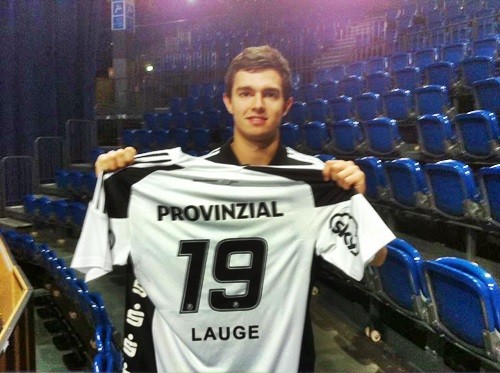 One of the best DAnish young players, Rasmus Lauge Schmidt (22) will be out between 8 and 10 weeks after he got seriously injured during match against Croatia at "Golden League" in Oslo. THW Kiel's playmaker didn't broke knee ligaments, so he won't go under knife, but after four weeks break, Rasmus would begin with medical treatment in order to come back to the court in January. EHF EURO 2014 is still in doubt, but what is for sure is that Lauge won't play until the end of 2013.
He won't be able to help his team-mates in big derby of DKB Bundesliga against Rhein Neckar Lowen on Wednesday – 20.10 hrs.
Denmark already stayed without Nikolaj Markussen…