EX-Melsungen star Nenad Vuckovic to continue career at RK Vojvodina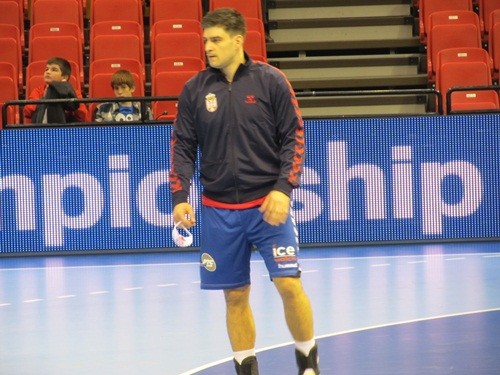 It looked that Serbian playmaker Nenad Vuckovic will finish his career with farewell party in Melsungen, where he spent last nine years, but 37-years old shooter changed his mind. The Ex-Melsungen captain and member of silver Serbian squad at Men's EHF EURO 2012 in Belgrade, decided to extend career with RK Vojvodina Novi Sad.
The five-time in a row Serbian champions will play at SEHA GAZPROM League this season after a season of absence, but also will try to go as far as they can at EHF Cup.
Alongside Vuckovic, another experienced left back Bozidar Nadoveza decided to go back home. Nadoveza played last few years at Spanish Anaitasuna Helvetia. The 36-years old Serb already played at RK Vojvodina Novi Sad.