BEST IN 2013 – DOMAGOJ DUVNJAK: You make me so proud!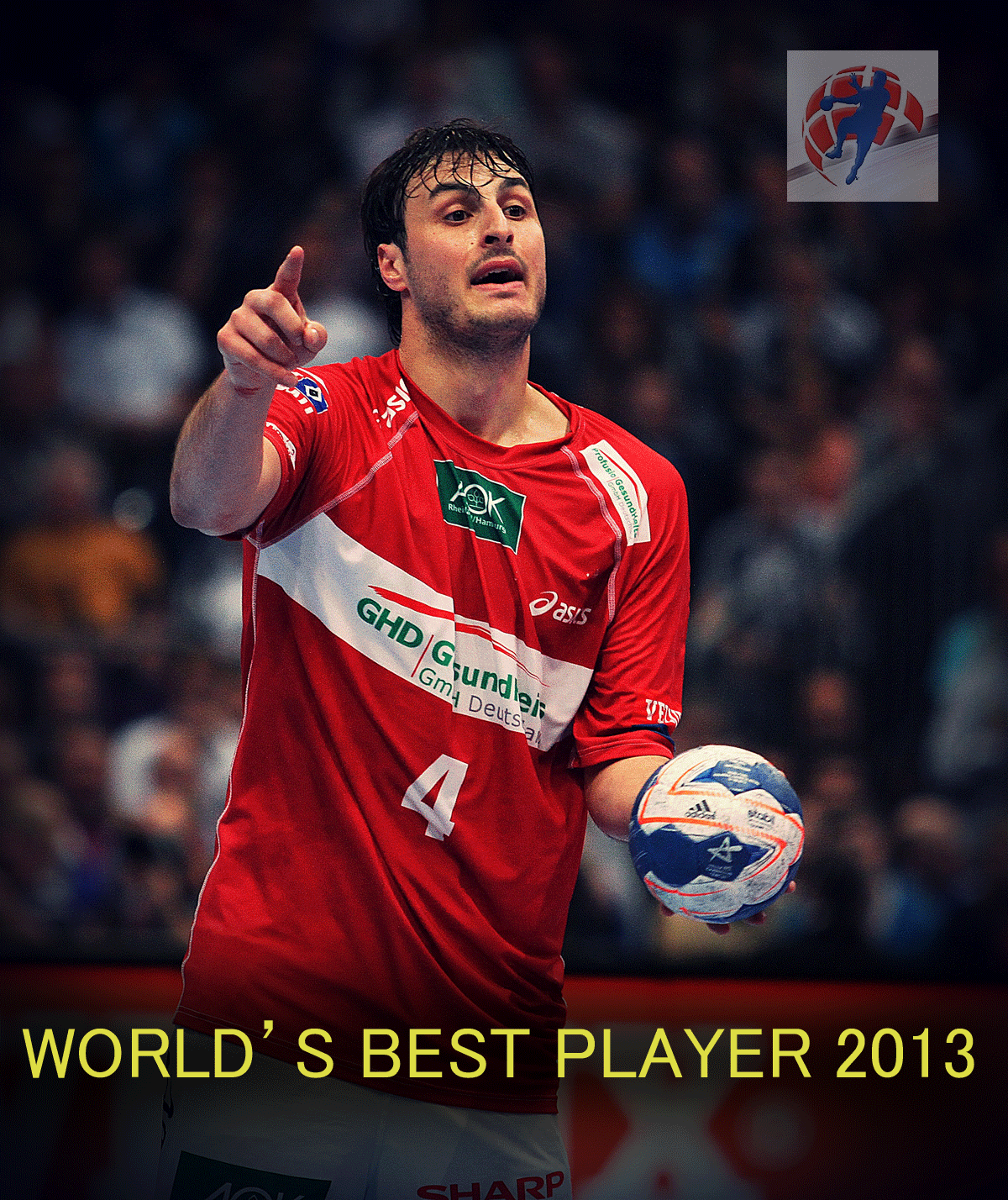 The best in the world – Domagoj Duvnjak. Croatian national team member and HSV Handball player, by the joint votes of the handball jury and over 144.851 votes of the handball fans from around the world, has been voted the best handball player for the year 2013. Nine from the eleven-member jury, voted for the Djakovo boy as the person of the year,and a great support was given by the visitors of Handball-Planet.com (over 8300).
– Thanks a lot to everyone, fans and journalists. I'm very happy. I have to admit I was never in a situation like this one. I'm positively surprised. It's a great accolade, contemplating the amount of people voting and how many journalists gave me the vote. I'm overwhelmingly happy. Thanks to my co-players from the cluband the national team without which I wouldn't achieve any of this.
The best mid-back of the World Championship 2013, best player of the DKB Bundesliga 2012/2013, the hero of the Champions League victory in Cologne, the best player of the Ex-Yu areas, and now the best on the planet. This was a victory for lots of acknowledgments…
– All those awards that you have listed make me very proud. It all pleases me. This year is not over yet, but I hope to finish it in the best way possible.
Who are the people to thank most for what you've become?
– That is, among others, my girlfriend which is with me all the time and my family. They are with me from the beginning of my career. Also all my co-players and friends, without which I really wouldn't achieve any of this.
How will the title of "best in the world" be celebrated?
– It will be celebrated with a training tomorrow. Two important games are awaiting us in Hannover and Emsdetten. It will be an additional motivation to celebrate!
After five years in Hamburg in which you won everything that could be won, an era ends, you are leaving to Kiel?
– I have to admit it was a very hard decision. I wanted to stay in Germany, I had doubts between Kiel and Hamburg. In the end it came down to choosing Kiel. I gave everything I could for HSV Hamburg these five years. I am going 60km north in this country, and I hope that the successes will follow me in the new club.
We are witnessing that when players change clubs, the players get booed by those who yesterday gave them applauses (Djordjic in Flensburg). What welcoming do you expect in Hamburg,when you wear the "Zebra" shirt from the next season? Would you be surprised if you are to be booed?
– I would surely be surprised, as I had no problems at all with the people here since I signed for THW Kiel. Every game for the club is as it was before signing for THW Kiel. I was sorry for Petar in Flensburg. I have six more months to give everything I can for the club.In Hamburg we have amazing players the appreciate every player. I hope for an applause next season when I came as an opponent.
It is popular opinion for many that this season is an excellent opportunity for many to win the Bundesliga, if you take for granted that THW Kiel in the new season will be unbeatable with your arrival.
– I spoke before the season that this is going to be one of the most even seasons for years. It happens to be so. Five teams can win the title and until the last round the winner will not be known. We play better and better, and I hope for a situation in which we can charge for the title.
Who will we see in Cologne?
– Hard question, still hard to say.There are six-seven clubs that can challenge, and everybody agrees on this.The season is very interesting, you can see that everyone is beatable.Barcelona has the best roster, every position with two, three players.They are the main favorites for Cologne, but not in Cologne, as it's everything possible there, something we showed last June. Barcelona, Veszprem, THW Kiel, we, Kielce –there are really lots of clubs. I'm very happy that we have a brilliant season ending…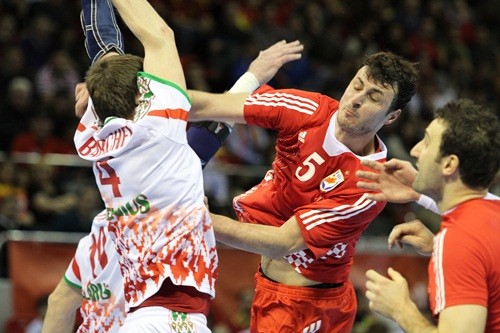 Next year are the 10 years since the last Croatian gold. Every year is full of incredible successes, but when will you again on the top?
– I'm glad that we have some excellent continuity at the national championships. The worst we were was being 5th at the World Championship 2006. We always miss something in that semi-final. I can't find the answer in what the problem is. That's how it was at the last three championships. I hope can make the step forward in Denmark, but it's a championship with 16 great national teams. Everyone can be beaten. Our primary goal is transfer four points in the second phase.
You played against Serbia in the semifinals in Serbia, Spain was a dominant host, and now it's Denmark, also a very serious opponent that's hard to beat in front of their fans. Is that some sort of a con for you?
– The championships have shown that even the host nation can fall. In Croatia we lost to France in the final, Serbia to Denmark, and we beat the Spanish in the group phase in Madrid. I spoke with Lindberg, the tickets have been sold-out, it will be a true spectacle.
A great generation is slowly leaving the scene. A lot of former internationals, including IvanoBalic, the leader of everything, and from the older ones are Vori and Lackovic here. Does the new "Duvnjak" Croatiageneration can spend the next 10 years at the pinnacle of world handball?
– I follow all our young generations that win medals at the competitions. It's hard to transfer all of that on senior level, but those medals have to be a motivation to move all that to the senior level. We have a lot of talented players. Ivano Balic was the team player, now that's me,but handball is a collective sportand an individual can't do anything without his co-players. You have to have an atmosphere to come down to a good result. As on the field, so outside as well.
Many times being compared to IvanoBalic you said he was your idol. Now you are the idol of many young players, how do you cope with that?
– I'm honestly still unaware of that. I have to admit. Ivano was and remains my idol. He helped me a lot on the field, but also outside. We talk to each other all the time. I hope I can be such an idol to the young generations, as Ivano was to us.
HANDBALL-PLANET TEAM