"FAMOUS LOSERS" BACK ON THE THRONE: ZRK Lokomotiva Zagreb win Challenge Cup 2017!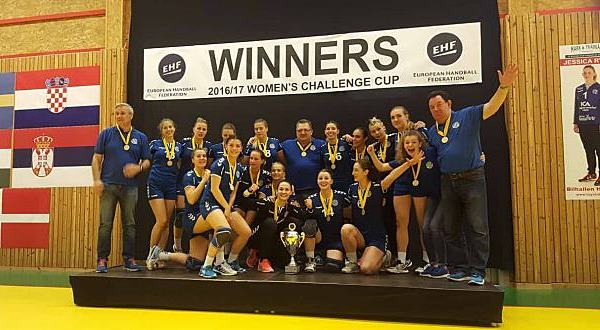 ŽRK Lokomotiva Zagreb won Women's Challenge Cup 2016/2017! The famous club from Croatian capital won the first European trophy after 26 years, when they celebrated in IHF Cup (1990/1991). The 14 time Yugoslav and Croatian champions beat Swedish H65 Hoors in both matches. It was 23:19 in the first match in Zagreb, but team coached by Nenad Sostaric showed strong performance also in Sweden.
ZRK Lokomotiva lost their first four European finals. They were runners-up in 1975 in Champions Cup, and after that three Cup Winners Cup finals in a row…
H65 Höörs – RK Lokomotiva Zagreb 21:24 (10:10)

H65 Höörs: Ryde, Wiberg; Johansson 2, Rask 2, Mässing 4, Linnell, Winberg 2, Lindqvist 1, Olsson 2, Hvenfelt 4, Tollbring 1, Wall 1, Gulberg, Fransson, Djapanovic 2.
RK Lokomotiva Zagreb: Razum, Pijević, Beličev; Boras, Kajfeš 5, Blažek 3, Šenvald 1, Posavec 10, Kragić, Lukić, L. Kalaus 2, D. Kalaus, Jurlin, Zagorščak, Glavan 3, Prkačin.