Fantastic impressions from thr 4th International Goalkeepers Camp in Tucepi-Makarska!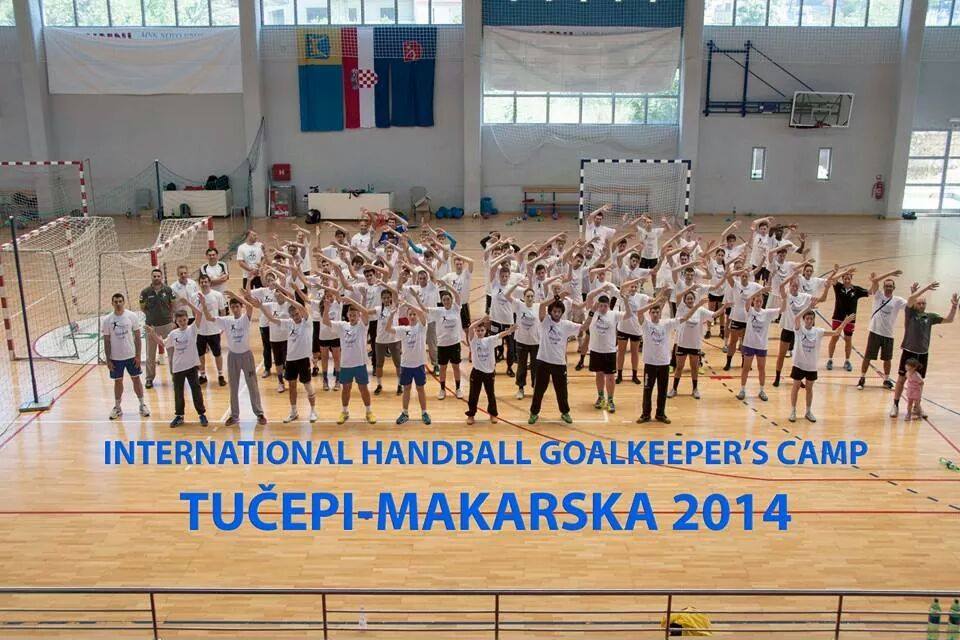 Another fantastic event for handball goalkeepers in beautiful summer resorts on Adriatic Sea, Tucepi and Makarska, is behind us. Over 80 young goalkeepers from over 15 countries (Croatia, Slovenia, Serbia, Turkey, Macedonia, Austria, Sweden, Finland, Poland, Senegal, etc) worked with famous goalkeepers as Marin Sego, Nikola Blazicko, Nebojsa Grahovac, legendary Yugoslav legend from 80's Mirko Basic and coaches from the TOP teams Vladimir Vujovic (ZRK Vardar), Fikret Handan (Savehof IK) and Vlatko Djonovic (ZRK Buducnost) with supervision of Phd Nenad Rogulj from Faculty of Sport in Split at 4th International Handball Goalkeepers Camp. With them was also Vanja Radic, goalies' coach from Finland.
– We have some new things this year, training session in swimming pool with the famous waterpolo coaches and mental coaching presentation by Norwegian coach Karina Andersen Aas, who got only positive comments. The next year is small anniversary – 5th year of the Camp and we want to make some surprises.
The Camp in Makarska and Tucepi was visited by many world stars as Thierry Omeyer, Kasper Hvidt, Dejan Peric, Mirko Alilovic, during past years. Young goalies at the Camp have favorite for the next summer.
– About 90% of participants would like to see Niklas Landin in Camp! We will do everything to get him for our project next year, but also Tommy Svenson, and again, our old friends, Kasper and Titi. We have here 20 nations, many positive energy, unique project.
Fantastic potential of the Camp has been recognized by Turkish Handball Federation who would like to have "the same one" on home soil…
– We have some offer from Turkey to make something similiar in Alanya. Our vision is to have handball goalkeepers Camp Tour from Scandinavia to the Middle East – says the main organiser, Mario Caljkusic.