FANTASTIC SEASON: Barcelona win "King's Cup"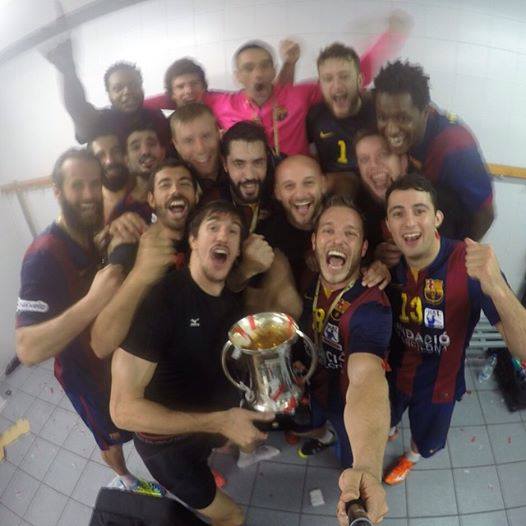 FC Barcelona had one of the greatest seasons in club's history despite all the fantastic years behind the squad of Xavi Pascual. All possible trophies are in the room of the most successful club in handball history. The last one "King's Cup" was won on Sunday against local rival BM Granollers 27:26.
27 – BARCELONA:Pérez de Vargas, Víctor Tomás (7), Sorhaindo (1), Gurbindo (1), Viran Morros (1), Katabatic (4) y Sigurdsson (1). También jugaron Noddesbo (6), Raúl Enterríos (6), Aitor Ariño, Rutenka y Lazarov.
26 – GRANOLLERS:Pejanovic, Ferrán Solé (5, 1p), David Resina, Álvaro Ruíz (4,2p), Grundsten (2), Toledo (3) y Juan del Arco (4). También jugaron Blanxart, Marc García, Adriá Pérez (4), Adrián Figueres (4) y Salva Puig.