France with two newcomers at Golden League in Denmark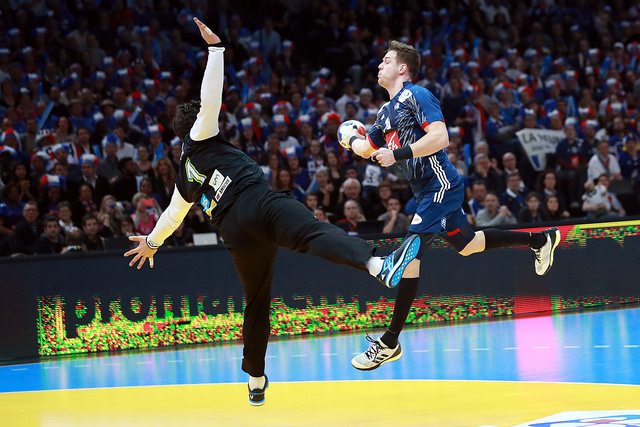 The golden French national team will meet in the EHF week led by head-coach Didier Dinart. France will play at Golden League tournament in Denmark with two newcomers in the roster. They are Romain Lagarde and Dylan Garain.
The World Champions will meet Poland, Denmark and Norway in upcoming EHF week which will be the last test before preparations for the Men's EHF EURO 2018 in Croatia.
Goalkeepers: Cyril DUMOULIN (HBC Nantes) – Vincent GÉRARD (Montpellier HB) – Julien MEYER (Chambéry Savoie HB)
Left wings : Michaël GUIGOU (Montpellier HB) – Kentin MAHÉ (SG Flensburg-Handewitt)
Left backs : William ACCAMBRAY (Veszprém) – Dylan GARAIN (Dunkerque HBGL) – Olivier NYOKAS (HBC Nantes) – Timothey N'GUESSAN (FC Barcelone)
Defensive specialist : Romain LAGARDE (HBC Nantes)
Playmakers : Nicolas CLAIRE (HBC Nantes) – Nikola KARABATIC (Paris SG HB)
Line players: Ludovic FABREGAS (Montpellier HB) – Luka KARABATIC (Paris SG HB) – Cédric SORHAINDO (FC Barcelone)
Right backs : Adrien DIPANDA (St-Raphaël Var HB) – Valentin PORTE (Montpellier HB) – Nedim REMILI (Paris SG HB) – Dika MEM (FC Barcelone)
Right wings : Luc ABALO (Paris SG HB) – Yanis LENNE (FC Barcelone)