Fuchse Berlin join Men's EHF Cup Final4 in Magdeburg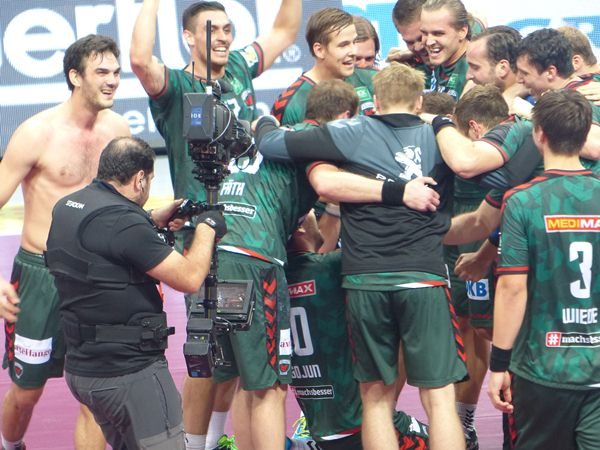 Fuchse Berlin qualified for the Men's EHF Cup Final4 which will be held in Magdeburg, after a real drama against RK Nexe Nasice. At the end, team of Velimir Petkovic fullfilled the task with a win over Croatian vice-champions 25:16 (14:9), enough to "cover" a huge -8 from the first match in Nasice (20:28).
Fabian Wiede was the TOP scorer in the winning team with six goals.
RK FÜCHSE BERLIN: Wiede 6, Elisson 1, Milde, Vuković 1, Struck 1, Gojun 1, Heinevetter 1, Lindberg 4, Zachrisso 2, Fäth 5, Urios, Reißky, Stochl, Koch 3, Drux

RK NEXE: Lelić, Šipić, Gadža 1, Leban 1, Eter 1, Zrnić 7, Mrđenović, Barišić Jaman 4, Manci, Buvinić 1, Jurić Grgić, Lavrič, Tomić 1, Pilipović, Brumen.