Gábor Császár extends in Schaffhausen until 2021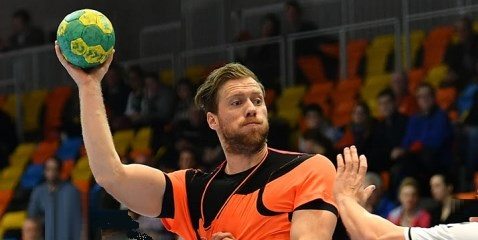 Experienced Hungarian playmaker Gabor Csaszar committed his future to Kadetten Schaffhausen. The Swiss champions decided to keep the best scorer with the new deal until 2021. Csaszar came to Schaffhausen in February 2015 after 18 months in Paris Saint Germain.
The 33-years old playmaker began his second life in Switzerland after losing place in Veszprem and average performances in Paris.
Csaszar's career:
2001 – 2007
Dunaferr SE
178 (840)
2007 – 2008
Viborg HK
2008
CB Cantabria
2008 – 2009
Viborg HK
2009 – 2010
Chambéry Savoie HB
21 (92)
2010 – 2013
KC Veszprém
73 (287)
2013 – 2015
Paris Saint-Germain HB
2015 –
Kadetten Schaffhausen