Groups for Men's Youth Pan American Championship in Chile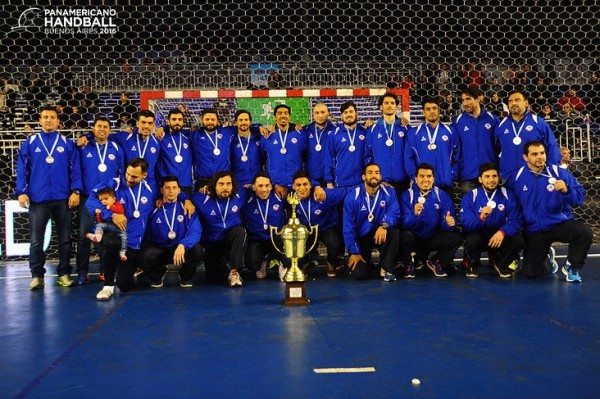 The draw for the 2017 Men's Youth Pan American Championship to determine the playing groups for the upcoming tournament in Santiago, Chile took place on Wednesday, April 5. The 2017 event sees 11 teams competing for the title from April 15 to 22, in comparison with the 2015 edition, where six teams took to the court.
The results of the draw are as follows:
Group A: Argentina, Venezuela, Uruguay, Puerto Rico and Canada
Group B: Brazil, Chile, Paraguay, Mexico, Costa Rica and the United States
The Pan American Championship will not only determine the continent's champion nation in the Men's Youth category, but serves as the qualification pathway to the 2017 IHF Men's Youth (U19) World Championship. The top five teams from Pan America will earn a place at the World Championship in Georgia this summer.
The draw pots were allocated based on performance at the 2013 and 2015 continental events, with 2015 champions Brazil and runners-up Argentina in row one, bronze medallists Chile and fourth-ranked Venezuela in row two, and Paraguay and Uruguay in row three. The United States, Canada, Costa Rica, Puerto Rico and Mexico did not participate in the previous editions of the tournament and were therefore collectively considered row four.