HBC Nantes with Thierry Anti until 2018: "My ambition – Championship title"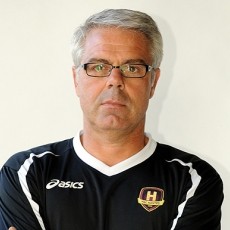 French HBC Nantes believe in coach – Thierry Anti. He will stay on the bench until 2018 after signing new 4 years contract. Anti began his successful part of career in Nantes in 2009. He has huge ambitions in the next few years with the team:
– I'm very happy to be a part of Nantes project. The development of the club is smart.  We passed the 100,000 spectators last season and at the same time we doubled the number of private partners. These are strong indicators that tell me that I am on the right place. My ambition is to win a title with the HBC Nantes. Our squad for upcoming season is best ever since I am here – said Anti for offical club's website.