Hungary: Pick Szeged with great performance wins over FTC-PLER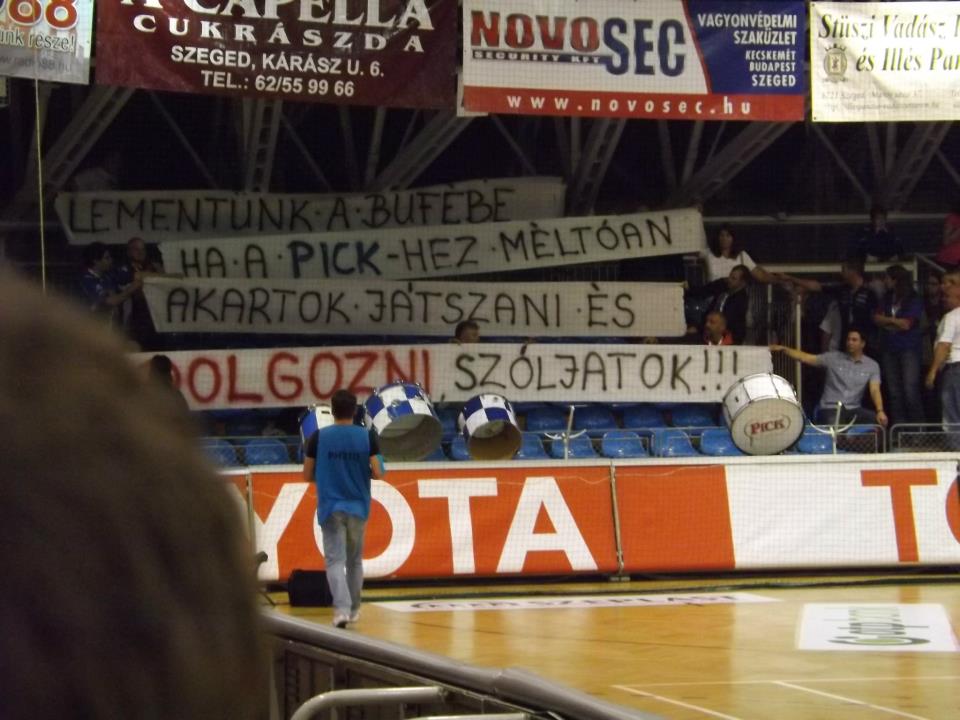 Three days after a 14-goal home victory in the Hungarian Cup and five days before a critical CL match in Switzerland Pick Szeged played in the Hungarian League against FTC-PLER. Due to the TV broadcast the match started at a very odd time (13.10). This must have been the reason why Pick began at a very sleepy pace  (12th min 6-6). They made far too many mistakes especially in defence. This all changed when hungarian international goalkeeper Roland Mikler came in. He immediately performed several great saves while Ancsin and Sulc started scoring thus increasing Pick's lead (27th min 18-12). Swedish superstar Jonas Larholm was very confident from the 7-meter line and the first half ended with a 6-goal difference (20-14).
The first goal of the second half came from the guests after 3 minutes . After that Pick started finishing their attacks more precisely and the difference kept on growing (42th min 26-17). At this time Zubai and Buday were the leading goalscorers. Roland Mikler made sure that FTC wouldn't be able to get closer. In the end Pick won the match by 14 goals and can start preparing for next week's crucial away match against Schaffhausen.
Pick Szeged-FTC-PLER 38:24
Larholm 7, Ancsin 6, Zubai-Sulc-Buday 4. Best scorer for FTC: Kocsi 6
TEXT: Peter Butty