Kim Andersson is back to fight for Rio!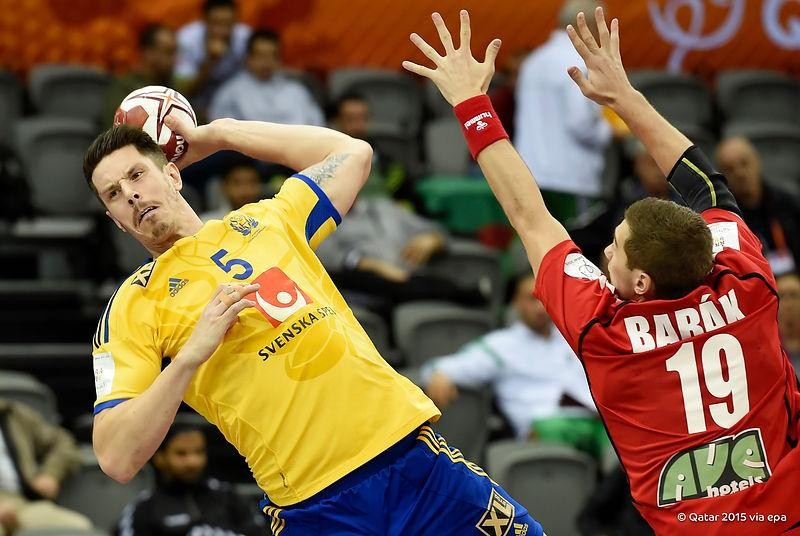 Good news for Swedish handball. One of the best lefhanders in world of handball, Kim Andersson (32) will be ready to help his compatriots to secure place at the Olympic Games in Rio. Qualification tournament will be held at "Malmo Arena" between 8 and 10th of April, and with ex-member of THW Kiel and KIF Kolding, chances of Lindgren-Olsson's team rising in the race with strong teams like Spain and Slovenia (the fourth is Iran).
-I thought that I would never again play for the national team after my shoulder injury, but since now is everything OK, I am motivated to help. Memories on Olympic gold from London 2012 are one the most coolest in my handball career – said domestic Ystads' player.
Swedish squad for the Olympic qualification's tournament:
Goalkeepers:
Mattias Andersson, SG Flensburg-Handewitt, 136 A-landskamper/0 mål
Mikael Appelgren; Rhein-Neckar Löwen, 32/0
Left wings:      
Jonas Källman, Pick Szeged, 215/623
Fredrik Petersen, HK Malmö, 145/406
Right wings: 
Niclas Ekberg, THW Kiel, 132/530
Mattias Zachrisson, Füchse Berlin, 71/115
Playmakers:      
Andreas Nilsson, MKB, MVM Veszprem, 92/214
Jesper Nielsen, Fûchse Berlin, 61/69
Niclas Barud, Frisch auf Göppingen, 44/20
Left backs:      
Markus Olsson, Skjern Håndbold, 43/82
Viktor Östlund, Eskilstuna Guif, 36/94
Jim Gottfridsson, SG Flensburg-Handewitt, 20/66
Jesper Konradsson, Alingsås HK, 18/27
Lukas Nilsson, Ystads IF, 15/45
Right backs: 
Kim Andersson, Ystads IF, 219/776
Johan Jakobsson, SG Flensburg-Handewitt,100/212
Andreas Cederholm, IFK Kristianstad, 31/58
Defensive specialist:
Tobias Karlsson, SG Flensburg-Handewitt, 168/81