Masters Handball World Cup 2017 presents MVP award "Iztok Puc"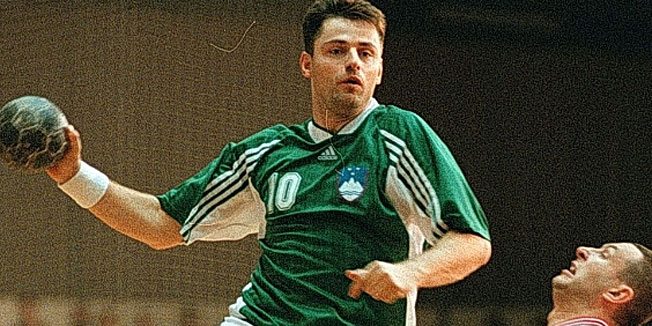 The first edition of the Masters Handball World Cup 2017 will be held between April 28 and May 1 in Omis, Croatia. One of the biggest events for handball veterans in Europe this year will be a chance that organizers together with ex-handball stars from a lot of countries pay tribute to those – who gave a lot to our sport.
MHWC 2017 Most Valuable Player (MVP) Award will be named "Iztok Puc" in memory to Slovenian-Croatian left back who passed away in 2011.
Iztok Puc (14 September 1966 – 20 October 2011) was one of the world's top players of the 1980s and 1990s. During his career he played professionally for Borac Banja Luka, Zagreb, Celje and Prule 67. He won a total of 18 domestic trophies. He has won the elite EHF Champions League in 1992 and 1993, both times with Zagreb. He is one of very few handball players who represented three different countries at the Summer Olympics (Yugoslavia, Croatia and Slovenia),[4][5][6] winning bronze with Yugoslavia in 1988 and gold with Croatia in 1996. In 2009, he was named the best overall player in the history of Slovenian handball.
A few weeks ago, organizers announced that official hall of the Masters Handball World Cup 2017 will be named – Vlado Stenzel, as homage to the first ever Olympic champion as a coach.
Masters World Cup 2017 with homage to the first Olympic winners – Vlado Stenzel