Meshkov have to win in Zagreb to qualify for SEHA Final4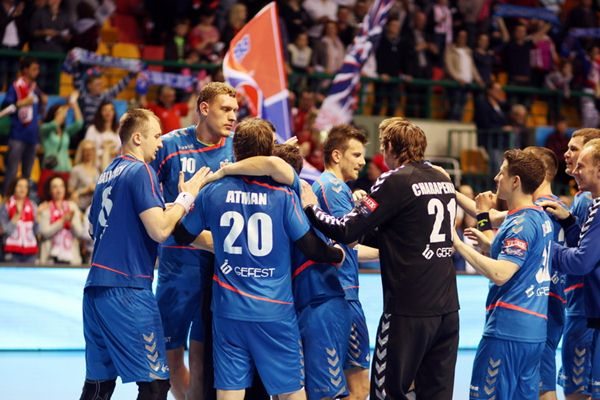 Meshkov Brest showed strentgh in the most desired moment of the season – in race for the placement at SEHA GAZPROM Final4. Belarusians won one of two matches which they have to win on impressive way – in Velenje against RK Gorenje 37:34 (18:12). However, the biggest test is scheduled for March 16, when Sergey Bebeshko boys will play decisive match against RK PPD Zagreb in Croatia on March 16. Meshkov need a win to come ahead of RK Celje PL at the end of regular season and secure TOP 4 place.
Better resistance have been expected by home team at "Rdeca dvorana". RK Gorenje Velenje playmaker Luka Mitrovic (9) played one of the best matches so far in this season, but that wasn't enough for serious fight with TOP quality team who already booked EHF Champions League TOP 16. Visitors made turnover from 7:5 to 11:18 in the last 12 minutes of the first half-time.
Rastko Stojkovic netted 10 goals for the winners, Dainis Kristopans added seven for non-stressful second half time in which RK Gorenje came only in one moment on -5 – 23:28.
STANDINGS:
| | | | | | | | |
| --- | --- | --- | --- | --- | --- | --- | --- |
| 1. | Vardar | 17 | 14 | 2 | 1 | 566 : 483 | 44 |
| 2. | Veszprem | 17 | 13 | 2 | 2 | 489 : 430 | 41 |
| 3. | Celje Piv. Laško | 18 | 11 | 0 | 7 | 561 : 545 | 33 |
| 4. | Meshkov Brest | 17 | 10 | 2 | 5 | 521 : 475 | 32 |
| 5. | PPD Zagreb | 15 | 10 | 1 | 4 | 421 : 385 | 31 |
| 6. | Metalurg | 16 | 5 | 1 | 10 | 407 : 421 | 16 |
| 7. | Nexe | 16 | 4 | 3 | 9 | 443 : 476 | 15 |
| 8. | Gorenje Velenje | 16 | 4 | 0 | 12 | 435 : 469 | 12 |
| 9. | Tatran Prešov | 15 | 3 | 1 | 11 | 392 : 461 | 10 |
| 10. | Izviđač CO | 15 | 1 | 0 | 14 | 420 : 510 | 3 |