Mikkel Hansen close to become WCh 2019 TOP scorer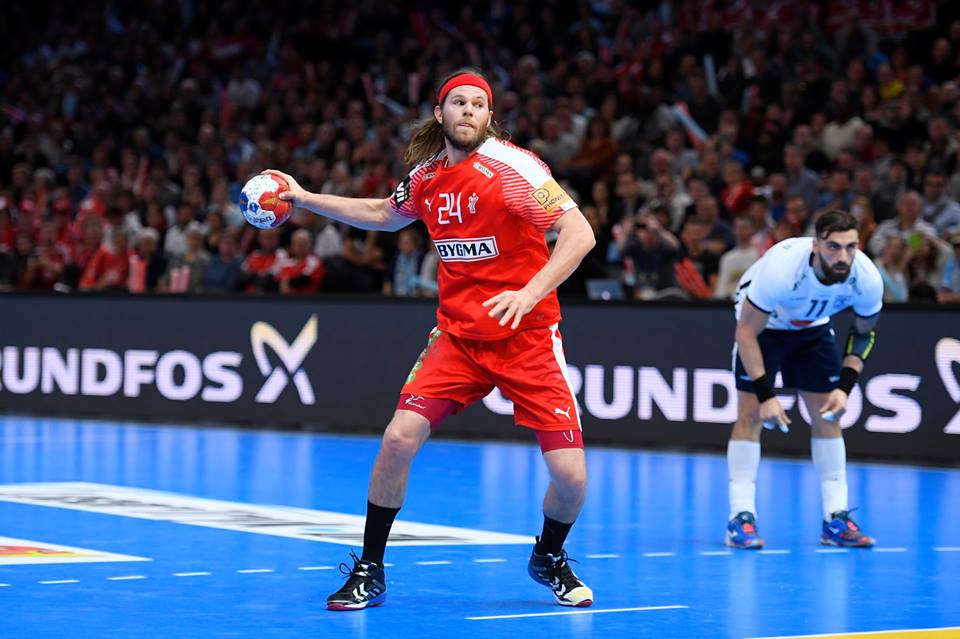 Mikkel Hansen is the first favorite to win the title of the World Championship 2019 TOP scorer. The Danish left back netted 53 goals in eight matches, two more than Spanish right winger Ferran Sole, who will have one match less than "Hammer" until the end of the tournament, as Spain will play for the seventh place against Egypt.
Denmark waiting for the semi-final clash on Friday in Hamburg. The rival is France.
Take a look at TOP 20 scorers of the WCh 2019 (bolded are names which are still in the tournament):
1 HANSEN Mikkel DEN 53
2 SOLE SALA Ferran ESP 51
3 LAZAROV Kiril MKD 48
4 ALI Youssef QAT 46
4 FEUCHTMANN Erwin CHI 46
4 JONDAL Magnus NOR 46
7 GENSHEIMER Uwe GER 42
7 SAGOSEN Sander NOR 42
9 LEKAI Mate HUN 39
9 MARZO Frankis QAT 39
9 SANAI Mosbah TUN 39
12 BALOGH Zsolt HUN 38
13 BOUGHANMI Oussama TUN 37
13 GUNNARSSON Arnor Thor ISL 37
13 HORVAT Zlatko CRO 37
13 LANGARO Haniel BRA 37
13 TOLEDO Jose BRA 37
13 WEBER Robert AUT 37
19 ALSAYYAD Husain BRN 36
19 KANG Jeongu COR 36
PHOTO: IHF, France 2017