Mork and Mamelund are the best in Norway!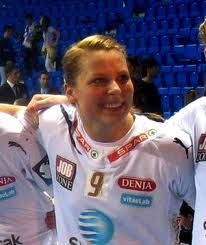 Nora Mork and Erlend Mamelund are voted for the best players of the season in Norwegian Postenliga. Mork, right back-wing of the best Norwegian team Larvik HK got the highest number of votes of her colleagues – 39,3% among the 15 candidates.
Male players have no doubt about the best this year – Norwegian NT left back Erlend Mamelund has got 59% of all votes among 12 candidates!