MVP in Russia 2011/2012: Morozov – Postnova and Levina!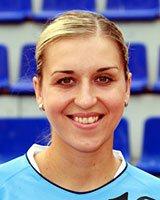 After proposal of the organizational-methodical commission, the Russian Handball Federation announced the seven best players in the Russian Championship season 2011/2012
Women:
Left Wing – Emiliya Turey ("Rostov-Don")
Right Wing – Olga Chernoivanenko ("Lada")
Left Back – Regina Shimkute ("Rostov-Don")
Right Back – Irina Bliznova ("Lada")
Playmaker – Tatyana Khmyrova ("Dynamo")
Pivot – Natalia Shipilova ("Lada")
Goalkeeper – Anna Sedoykina ("Dynamo")
Equal number of votes received two handball players for the position of an MVP (Most Valuable Player) of the championship. These players are Liudmila Postnova from "Zvezda" and Olga Levina from "Dynamo".
Men:
Left Wing – Timur Dibirov
Right Wing – Aleksey Shindin
Left Back – Sergey Gorbok
Right Back – Sergey Shelmenko
Playmaker – Vasiliy Filippov
Pivot – Mikhail Chipurin

MVP – The leader of the Ural club "Sungul" – Sergey Morozov
source: handball.ru