NEW DOUBLE CROWN: RK Celje Pivovarna Lasko win 22nd Championship trophy in Slovenia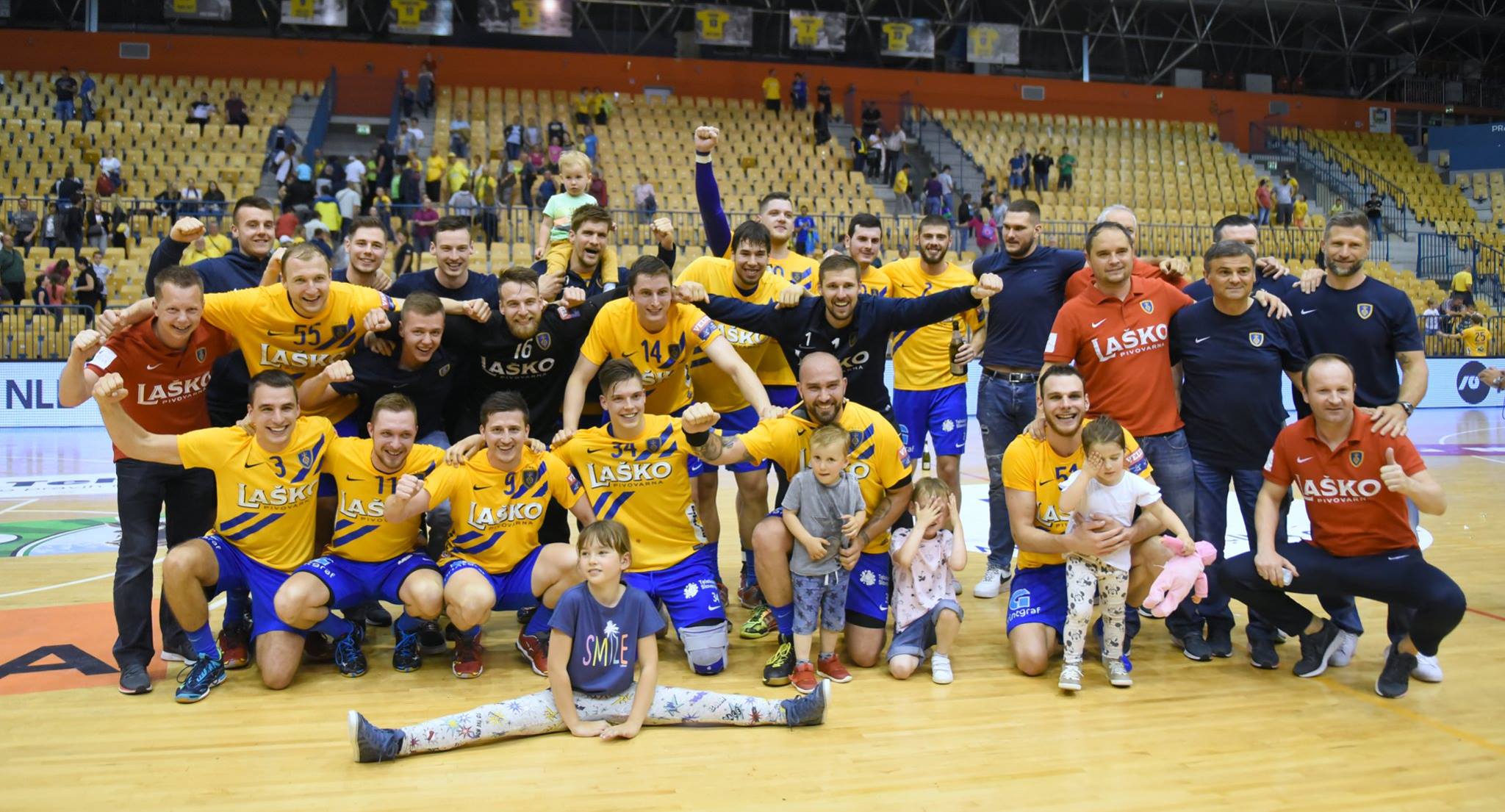 RK Celje Pivovarna Lasko celebrated 22nd title of the Slovenian champions! The best Slovenian team had no serious threat this season despite the fact that RK Gorenje Velenje had Championship's ambitions at the beginning of the season.
However, Celje PL beat Riko Ribnica 29:21 as the first follower in the Play-Off to ensure trophy two matches before the end.
RK Celje Pivovarna Laško : RD Riko Ribnica 29:21 (16:8)
RK Celje Pivovarna Laško: Lesjak 12 saves, Panjtar 1 saves; Vujović 2, Jurečič 4, Razgor 3/3, Suholežnik 1, Marguč 1, Grošelj, Slišković 6, Mitrović 1/1, Kodrin, Makuc 7, Anić, Dujshebaev, Mačkovšek 1, Mlakar 3; trener Branko Tamše
RD Ribnica: Klarič 9 saves, Perovšek 5 saves; Horvat 3, Fink 1, Vujačić 4, Knavs 1/1, Heningman N. 2, Skušek 2, Koprivc 2, Pahulje, Nosan B. 2, Kovačič 1, Nosan M., Batinič 2/1, Setnikar 1, Košmrlj, trener: Siniša Markota
Results:
Krka : Koper 2013 24:29 (9:16)
Gorenje Velenje : Urbanscape Loka 29:26 (16:11)
STANDINGS:
1. Celje Pivovarna Laško 8 – 45
Riko Ribnica 8 – 39
Gorenje Velenje 8 – 37
Koper 2013 8 – 33
Urbanscape Loka 8 – 27
Krka 8 – 27