Ortega's boys partybreakers in Kiel – Fuchse win in Magdeburg!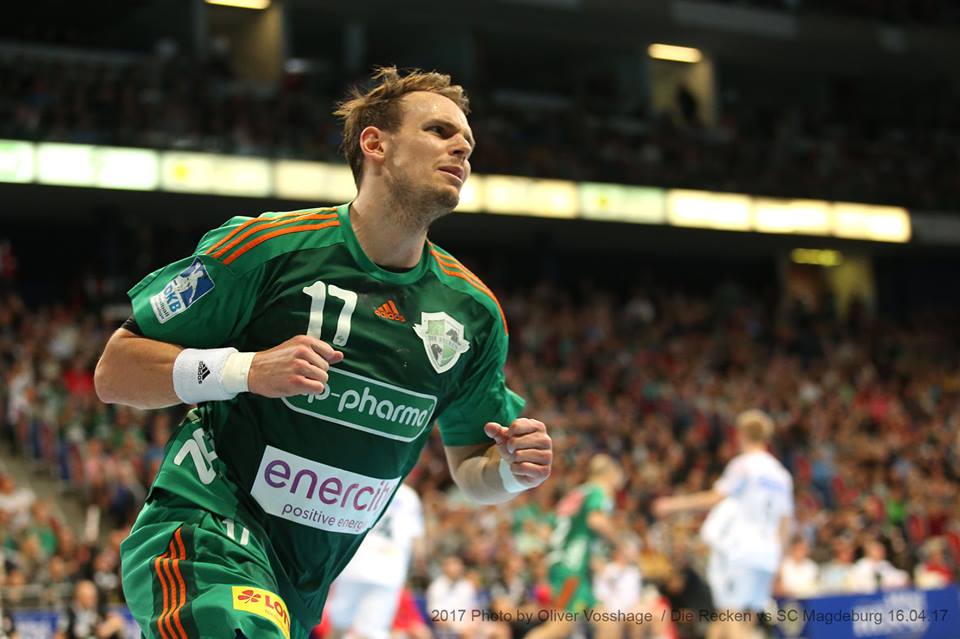 TSV Hannover Burgdorf have a dreaming start with Spanish duo on the bench, Antonio Carlos Ortega and Iker Romero! Team from TUI Arena was in role of partybreaker for the 58th birthday of THW Kiel coach Alfred Gislason – 31:29 (16:14). Kai Hafner netted 11 goals for the winners, which put behind "Zebras" only a few days after they did the same with SG Flensburg, but on home court.
THW Kiel: Landin (1.-22., 41.-60., 9/2 saves), Wolff (22.-41., 3 saves); Firnhaber, Toft Hansen, Weinhold (6), Dissinger, Wiencek (2), Ekberg (7/3), Zeitz (2), Frend Öfors (2), Rahmel (n.e.), Dahmke (2), Zarabec (1), Vujin, Bilyk (3), Nilsson (4); Trainer: Gislason
TSV Hannover-Burgdorf: Ziemer (n.e.), Semisch (1.-60., 15 saves); Johannsen, Mortensen (8/5), Patrail (1), Pevnov (3), Häfner (11), Atman, Böhm (1), Karason, Olsen (5), Brozovic (1), Kalafut, Christophersen, Kastening, Büchner; Trainer: Ortega
Fuchse Berlin won derby of the "East" in Magdeburg 30:26 which was the first home defeat for the "Gladiators" after 10 months. Steffen Fath was oustanding with 10 goals for the winners.
Rhein Neckar Lowen beat GWD Minden 37:22.
STANDINGS:
1.

H

annover-Burgdorf

3
3
0
0
93:85
6

2.

Flensburg-H.

3
2
0
1
93:77
4

3.

Kiel

3
2
0
1
96:84
4

4.

Rhein-Neckar

3
2
0
1
85:73
4

5.

Fuchse Berlin

2
2
0
0
61:50
4

6.

HSG Wetzlar

4
1
2
1
107:99
4

7.

Lemgo

3
2
0
1
85:79
4

8.

SC Magdeburg

4
2
0
2
121:116
4

9.

MT Melsungen

3
2
0
1
80:79
4

10.

Leipzig

3
2
0
1
84:84
4

11.

Minden

4
1
1
2
93:108
3

12.

Goppingen

2
1
0
1
59:53
2

13.

TVB Stuttgart

2
1
0
1
58:58
2

14.

Erlangen

2
1
0
1
55:57
2

15.

Gummersbach

3
1
0
2
73:85
2

16.

Huttenberg

4
0
1
3
101:110
1

17.

Ludwigshafen

3
0
0
3
75:93
0

18.

N-Lubbecke

3
0
0
3
62:91
0