POLL: "Referees have no influence on RK Vardar triumphs over Veszprem and RNL"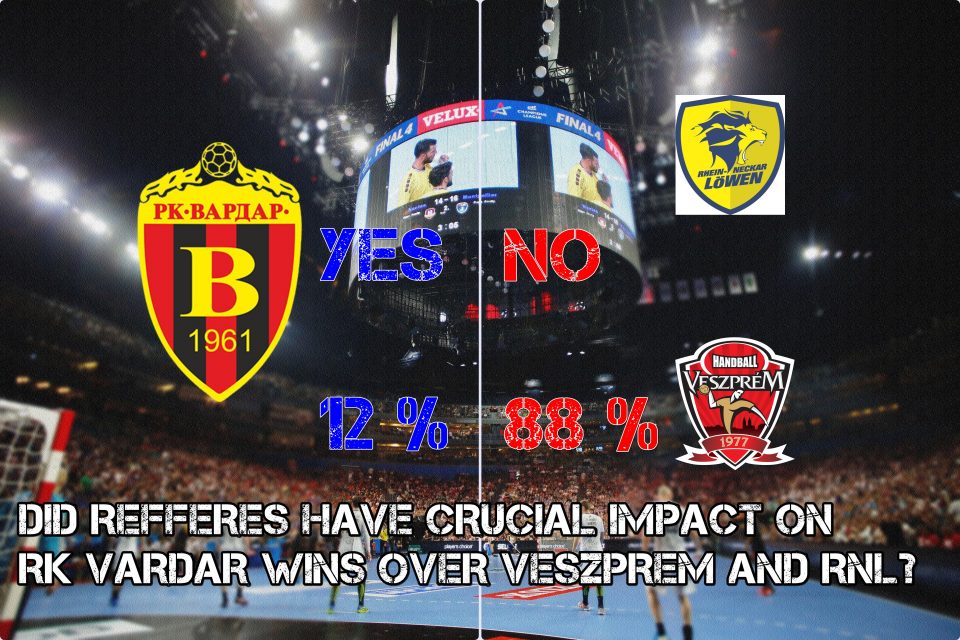 "Did referees have impact on RK Vardar wins over Rhein Neckar Lowen and Telekom Veszprem" was question in our Poll. The answer of Handball-Planet.com visitors is "NO".
Exactly 88% of all voters think that RK Vardar won without any help from "two men in black", critized by coaches Ljubomir Vranjes and Nikolaj Jacobsen.
POLL: Did referees help RK Vardar to beat RNL and Telekom Veszprem?