Powerful RK Vardar win in Mannheim!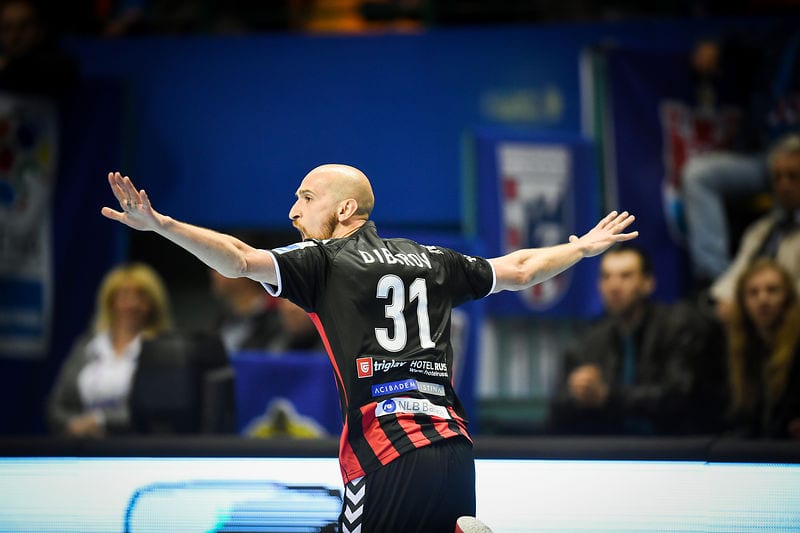 This was a lecture of Macedonian champions at SAP Arena in Mannheim, where domestic team wasn't able to stay competitive even until 20th minute. RK Vardar beat Rhein Neckar Lowen 30:27 (16:12) convincingly with +7 in some moments.
Timur Dibirov was TOP scorer in the winning team with seven goals.
Rhein-Neckar Löwen – Vardar Skopje 27:30 (12:16)
Löwen: Appelgren, Palicka – Schmid (9/2), Sigurdsson, Radivojevic, Tollbring (2), Groetzki (1), Abutovic, Guardiola (1), Taleski, Petersson (4), Mensah (2), Lipovina, Kohlbacher (8)
Skopje: Milosavljev, Ghedbane – Kristopans (4), Karacic (6), Skube (3), Stoilov (6), Dissinger, Dibirov (7), Shishkarev (2), Cupic (2), Kalarash, Vojvodic, Kiselev, Nenadovski, Popovski, Kizic
STANDING:
1.

Barcelona

10
9
0
1
351:283
18

2.

Vardar

11
7
1
3
314:304
15

3.

Rhein-Neckar

11
6
0
5
339:324
12

4.

Vive Kielce

10
6
0
4
314:303
12

5.

Telekom Veszprem

10
6
0
4
288:274
12

6.

Kristianstad

10
2
1
7
284:334
5

7.

Meshkov Brest

10
2
1
7
277:315
5

8.

Montpellier

10
1
1
8
265:295
3