Powerful RK Vardar with +13 over RK Gorenje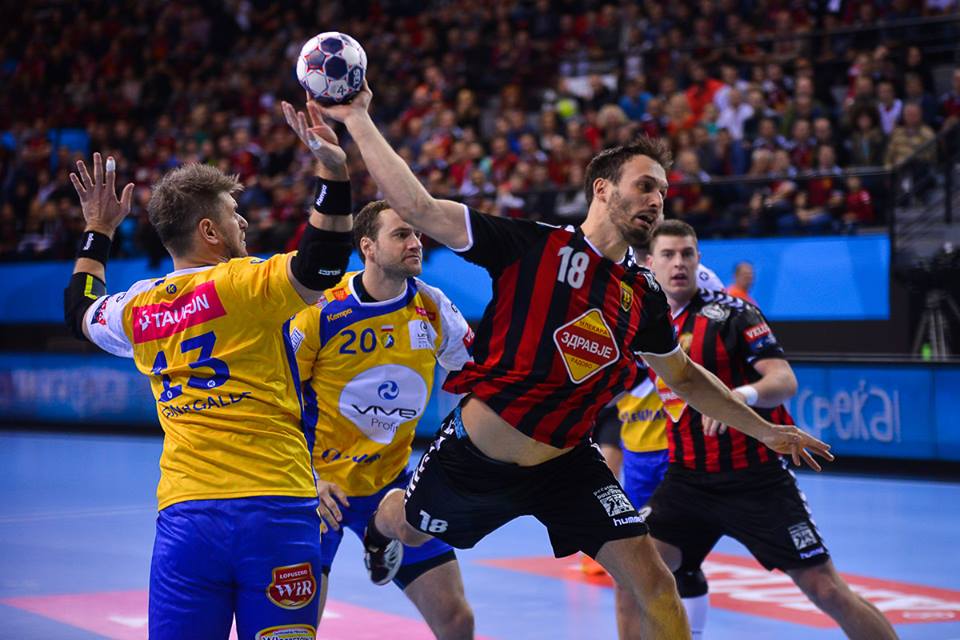 RK Vardar Skopje began in classy manner the new season at SEHA GAZPROM League. The team led by Raul Gonzales won two opening matches with significant advantage over the rivals. After opener against domestic rival RK Metalurg Skopje 32:23, the EHF Champions League winners outplayed Slovenian RK Gorenje Velenje 32:19 (12:11) in powerful performance at second half.
RK Nexe beat Serbian champions RK Vojvodina 33:28 in the opening match of Round 2.
STANDINGS:
| | | | | | | | |
| --- | --- | --- | --- | --- | --- | --- | --- |
| 1. | Vardar | 2 | 2 | 0 | 0 | 64 : 42 | 6 |
| 2. | PPD Zagreb | 1 | 1 | 0 | 0 | 27 : 19 | 3 |
| 3. | Dinamo Pančevo | 1 | 1 | 0 | 0 | 29 : 24 | 3 |
| 4. | Celje Piv. Laško | 1 | 1 | 0 | 0 | 25 : 22 | 3 |
| 5. | Tatran Prešov | 1 | 1 | 0 | 0 | 24 : 23 | 3 |
| 6. | Nexe | 2 | 1 | 0 | 1 | 52 : 55 | 3 |
| 7. | Meshkov Brest | 1 | 0 | 0 | 1 | 23 : 24 | 0 |
| 8. | Metalurg | 1 | 0 | 0 | 1 | 23 : 32 | 0 |
| 9. | Vojvodina | 2 | 0 | 0 | 2 | 52 : 62 | 0 |
| 10. | Gorenje Velenje | 2 | 0 | 0 | 2 | 41 : 57 | 0 |