PSG Handball win fourth French championship title!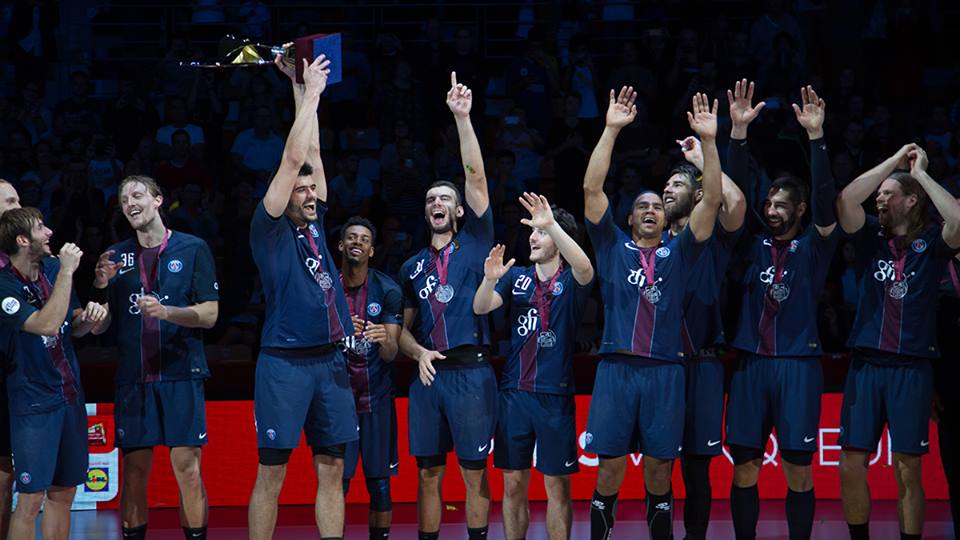 PSG Handball celebrate the fourth Championship title in France! The reachest club in the handball world is five points ahead of the first contenter HBC Nantes two matches until the end of StarLigue 2016/2017. After only average performance against Saran 30:29, the real job for the team of Zvonimir Noka Serdarusic made Montpellier by beating Nantes in away clash – 33:30.
PSG Handball won titles in 2013, 2015 and 2016.
STANDINGS:
| | | | | | | | | |
| --- | --- | --- | --- | --- | --- | --- | --- | --- |
| 1. | Paris SG | 24 | 23 | 0 | 1 | 832:663 | 46 | |
| 2. | Nantes | 24 | 20 | 1 | 3 | 767:662 | 41 | |
| 3. | Montpellier | 24 | 18 | 0 | 6 | 780:656 | 36 | |
| 4. | St. Raphael | 23 | 15 | 2 | 6 | 657:603 | 32 | |
| 5. | Chambery Savoie | 24 | 12 | 0 | 12 | 676:651 | 24 | |
| 6. | Toulouse | 24 | 10 | 3 | 11 | 688:719 | 23 | |
| 7. | Aix | 24 | 10 | 2 | 12 | 712:712 | 22 | |
| 8. | Dunkerque | 24 | 10 | 2 | 12 | 635:667 | 22 | |
| 9. | Nimes | 24 | 10 | 2 | 12 | 652:675 | 22 | |
| 10. | Ivry | 24 | 8 | 4 | 12 | 652:685 | 20 | |
| 11. | Cesson Rennes-Metropole | 23 | 6 | 3 | 14 | 597:654 | 15 | |
| 12. | Saran | 24 | 5 | 4 | 15 | 694:782 | 14 | |
| 13. | Creteil | 24 | 5 | 2 | 17 | 683:762 | 12 | |
| 14. | Selestat | 24 | 2 | 1 | 21 | 570:704 | 5 | |