Raul Entrerrios in Barca until 2018!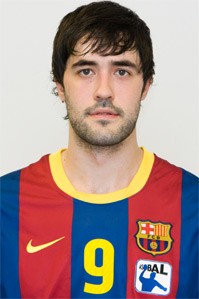 Spanish NT left back Raul Entrerrios will stay in FC Barcelona until 2018! Member of the best Spanish team, who came to "Blaugrana" in 2010, extended contract with the most successful handball team for another three seasons.
Younger brother of Alberto Entrerrios, before Barcelona has played for BM Valladolid and Ademar Leon.