RK Celje PL set new "black record" in disasterous defeat against RK Vardar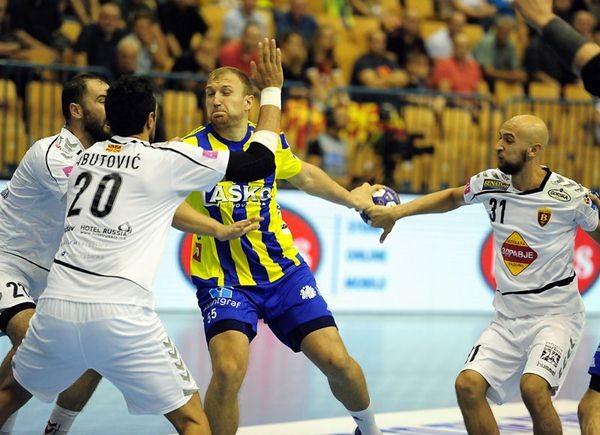 RK Vardar Skopje played fantastic in Celje to beat one of the biggest rivals at SEHA GAZPROM League 40:29 (20:13). Arpad Sterbik with 17 saves, but particulary, great 5-1 defense of Macedonian champions were impressive to outplay strong team like Celje PL at home with 11 goals difference.
Team were balanced until 7:7, when Vardar domination began with goals of flying Russian wing Timur Dibirov, who netted eight goals.
Celje PL tried to come back on 23:28, but after time-out of Raul Gonzales, everything continued in the same old Macedonian receipt..
RK Celje Pivovarna Lasko set new "black record"in number of received goals at home court in "Zlatorog" hall. Until now, HSV Handball scored 38 in EHF Champions League 1/8 final in season 2012/2013 (29:38).
STANDINGS:
| | | | | | | | |
| --- | --- | --- | --- | --- | --- | --- | --- |
| 1. | Vardar | 5 | 4 | 1 | 0 | 160 : 140 | 13 |
| 2. | Celje Piv. Laško | 5 | 3 | 0 | 2 | 148 : 156 | 9 |
| 3. | Meshkov Brest | 3 | 2 | 1 | 0 | 99 : 87 | 7 |
| 4. | Veszprem | 3 | 2 | 0 | 1 | 79 : 78 | 6 |
| 5. | PPD Zagreb | 2 | 1 | 0 | 1 | 59 : 54 | 3 |
| 6. | Gorenje Velenje | 2 | 1 | 0 | 1 | 50 : 47 | 3 |
| 7. | Tatran Prešov | 2 | 1 | 0 | 1 | 56 : 56 | 3 |
| 8. | Metalurg | 3 | 0 | 0 | 3 | 68 : 73 | 0 |
| 9. | Izviđač CO | 2 | 0 | 0 | 2 | 60 : 72 | 0 |
| 10. | Nexe | 3 | 0 | 0 | 3 | 67 : 83 | 0 |