RK Vardar Skopje or RK PPD Zagreb first finalists of SEHA GAZPROM Final4?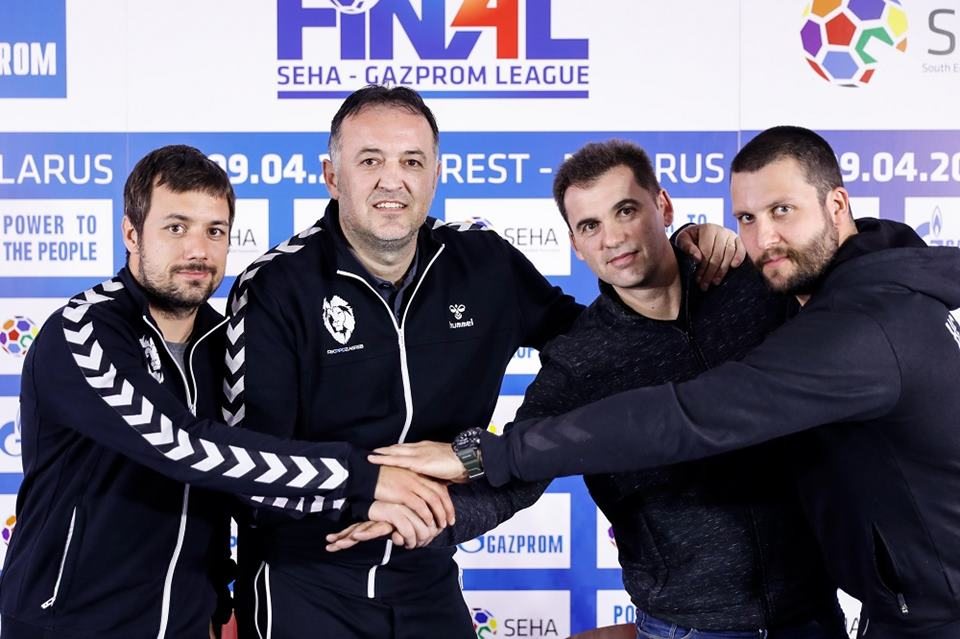 RK Vardar Skopje and RK PPD Zagreb will open the sixth Final 4 SEHA – Gazprom League's in Brest on Friday (18.30 local Belorussian time, 17:30 CET). Matches between those clubs are always tense, their rivalry is well known and this will be their fifth encounter in season 2016/2017.
Raul Gonzales, Vardar coach:
It feels great to be here after playing good handball throughout the season. PPD Zagreb surely have a good team, a good coach and, what is in my opinion their major force, their defence. That is why we'll have to prepare well and be persistent in attack in case we want to reach a win in this semi-final.
Slavko Goluza, PPD Zagreb coach:
I would of course like to congratulate all teams for coming here. Our goals is to play a good tournament despite some minor problems we're dealing with at the moment. We have no big burden of success on our shoulders, which might be positive, because our only goal here is to give our best and to see what the Final4 brings us.
Stojance Stoilov, Vardar team captain:
We're happy to play the F4 here in Brest. This will be our sixth consecutive F4 appearance and our goal has always been – and is once again now – to go all the way. We know Zagreb well and they know us as well. That's why I believe the team, which will be better motivated and will simply want it more, will eventually win it.
Zlatko Horvat, PPD Zagreb team captain:
We know everything about Vardar, we've already met them four times this season so there are really no secrets between us. We know everything, what we can expect from them and vice versa. We're surely up to a tough, interesting match. We believe, we'll have our chances to play a quality match and in the end to reach the final.
Ahead of the press conference SEHA – Gazprom League managing director Sinisa Ostoic shared a few words stating that he hopes everyone will enjoy the tournament, which for the first time ever will have an exclusive worldwide live-stream on ehfTV.