ROMANIA: Steaua beat Dinamo Bucuresti to overtake first place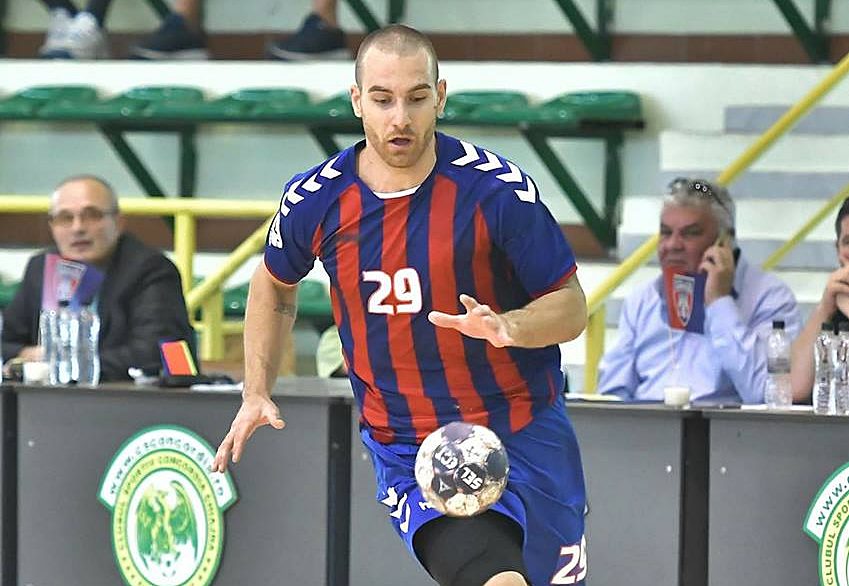 Legendary club, Steaua Bucuresti are on the way of getting back domination in Romanian handball. "Blue-red" from Romanian capital beat reigning domestic champions Dinamo Bucuresti 31:28 in derby of Round 10 to overtake the first position in Romanian Championship.
Playmaker Stefan Vujic and left back Marin Vegar netted nine goals each to ensure win for their team.
STANDINGS:
| | | | | | | | | |
| --- | --- | --- | --- | --- | --- | --- | --- | --- |
| 1. | Steaua Bucuresti | 10 | 7 | 1 | 2 | 272:244 | 22 | |
| 2. | Turda | 10 | 7 | 0 | 3 | 281:250 | 21 | |
| 3. | Dinamo Bucuresti | 10 | 7 | 0 | 3 | 291:265 | 21 | |
| 4. | Odorhei | 10 | 6 | 2 | 2 | 279:246 | 20 | |
| 5. | Calarasi | 10 | 6 | 1 | 3 | 251:250 | 19 | |
| 6. | Timisoara | 10 | 5 | 2 | 3 | 261:230 | 17 | |
| 7. | Constanta | 10 | 5 | 2 | 3 | 261:249 | 17 | |
| 8. | Minaur Baia Mare | 10 | 5 | 0 | 5 | 261:260 | 15 | |
| 9. | CSM Bucuresti | 10 | 5 | 0 | 5 | 265:266 | 15 | |
| 10. | Vaslui | 10 | 4 | 0 | 6 | 253:285 | 12 | |
| 11. | CSM Focsani | 10 | 3 | 1 | 6 | 228:243 | 10 | |
| 12. | CSM Fagaras | 10 | 3 | 0 | 7 | 251:286 | 9 | |
| 13. | Suceava | 10 | 2 | 1 | 7 | 261:286 | 7 | |
| 14. | Iasi | 10 | 0 | 0 | 10 | 273:328 | 0 | |
PHOTO:Steaua Handball Facebook