Rostov Don have checked-in for the EHF Final 4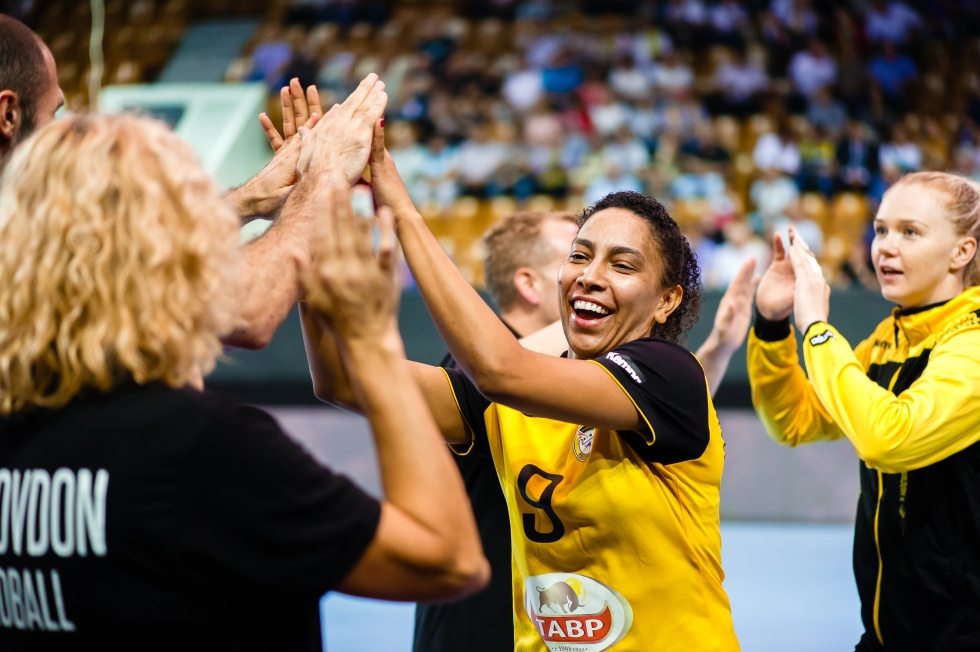 The Russian powerhouse have qualified for the Women's EHF Final 4 for the first time ever after an aggregate result of 63-51 over FTC Rail Cargo Hungaria. The Russians had won the first leg 29-31 in Hungary and today, on home soil, they sealed the pass to Budapest after a 32-22 triumph.
Rostov Don will finally be present in the Papp László Sportárena in Budapest next month. After having fallen in quarter-finals against the eventual champions CSM Bucuresti two seasons ago, and having missed Europe's top competition last year, the commanded by Frederic Bougeant have booked their place in the semifinals after a dominant victory by 32-22 at home, which was backed up by the away win, a week ago.
The two goal difference in Budapest made believe that FTC's chances were still alive, however, Rostov Don quickly showed that they were not willing to suffer. After 19', the visitors managed to reduce a 5 goal difference to only 3 (13-10), but the last minutes of the first half saw the locals stretch the gap again and finish the first period with +8: 20-12.
Despite FTC's efforts, the goal difference was just too much for them to turn around and on the second half, it only broadened (25-15 after 12'). After a penalty shot that hit goalkeeper Greta Hafdi on the face, Montenegrin right back Katarina Bulatovic was sent off with a red card (the graph on the stream showed a blue card). The match marked the return to the Champions League of Anna Sen, who became a mother only two months ago. The top scorer of the match was Anna Vyakhireva, who finished with a 100% of efficiency, scoring 7 times out of 7 shots. 
Rostov Don have guaranteed their place in the EHF Final 4 in Budapest and while it's the first time in this semifinals for the team, they count with the experience of players who have already been to the Hungarian capital and lifted the trophy. Bulatović did it twice (with Győri Audi ETO KC on season 2013/14 and with ŽRK Budućnost Podgorica on 2014/15), while Mayssa Pessoa and Ana Paula Rodrigues were part of the team that defeated Rostov Don in quarter-finals of the season 2015/16 and went all the way to become champions, CSM Bucuresti. Left wing Siraba Dembélé is also one of the players who's been to the EHF Final 4, but finished third both times, with Vardar.