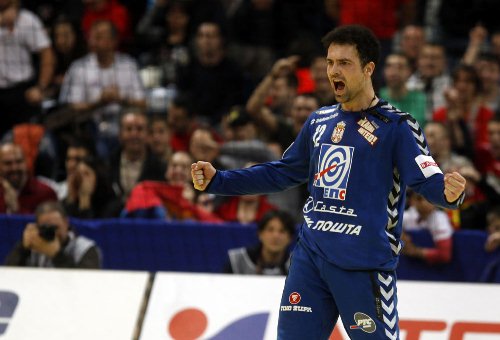 In the semi-finals of the Scandinavia Open in Kristianstadt, both EHF EURO 2012 finalists, Serbia and Denmark won over their rivals. Serbia was better from Sweden 23:21, while Denmark had no problem with young Norwegians 35:22.
SWEDEN– SERBIA 21:23 (10:8)
SWEDEN:
ANDERSON M.  AREN-1, GUSTAFSON, ANDERSON K.-1, KALMAN-2,  JERNEMYR,  EKBERG-2,  DODER-5, OLSON,  KARLSON-1,  JAKOBSEN-2,  SJOSTRAND, PETERSEN -2, EKDAL DU RIC-4, ZARISSON-1, NILSON.
SERBIA           23
MARJANAC, ŠEŠUM-1, VUJIN-5, NIKČEVIĆ-4, MANOJLOVIĆ, TOSKIĆ, STANIĆ (15 odbrana – 2 penala) ILIĆ -4 (3) , MARKOVIĆ, MILIĆ, PRODANOVIĆ-5, STOJKOVIĆ-1, RNIĆ, BELjANSKI, VUCKOVIĆ, ČUTURA-2, STANKOVIĆ-1.
Final is on Friday at 20hrs