SEHA: Horvat scores 12 to help RK PPD Zagreb to secure SEHA Final4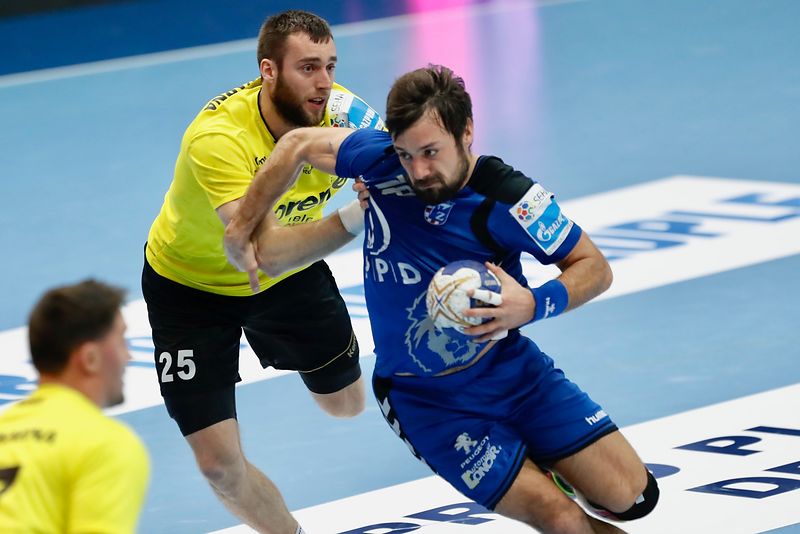 RK PPD Zagreb captain Zlatko Horvat had to overtook role of right back after injury of Mario Vuglac, who was only option on that position in situation when David Miklavcic was out of the roster.
The 34-years old wing player showed that is more than capable to help his team-mates on new position. Once again, he proved that with 12 goals in win over RK Gorenje 26:25 which was enough that Croatian champions secured Final4 place.
STANDINGS:
| | | | | | | | |
| --- | --- | --- | --- | --- | --- | --- | --- |
| 1. | Vardar | 16 | 15 | 1 | 0 | 500 : 388 | 46 |
| 2. | PPD Zagreb | 16 | 11 | 1 | 4 | 459 : 411 | 34 |
| 3. | Meshkov Brest | 15 | 10 | 1 | 4 | 443 : 402 | 31 |
| 4. | Celje Piv. Laško | 15 | 9 | 2 | 4 | 443 : 411 | 29 |
| 5. | Gorenje Velenje | 16 | 7 | 3 | 6 | 463 : 425 | 24 |
| 6. | Tatran Prešov | 15 | 5 | 3 | 7 | 419 : 418 | 18 |
| 7. | Metalurg | 15 | 5 | 1 | 9 | 403 : 435 | 16 |
| 8. | Nexe | 15 | 1 | 6 | 8 | 380 : 427 | 9 |
| 9. | Dinamo Pančevo | 16 | 2 | 2 | 12 | 409 : 499 | 8 |
| 10. | Vojvodina | 15 | 2 | 0 | 13 | 369 : 472 | 6 |
PHOTO: SEHA GAZPROM League