Sigurdsson calls Germans for "last dance" in Frace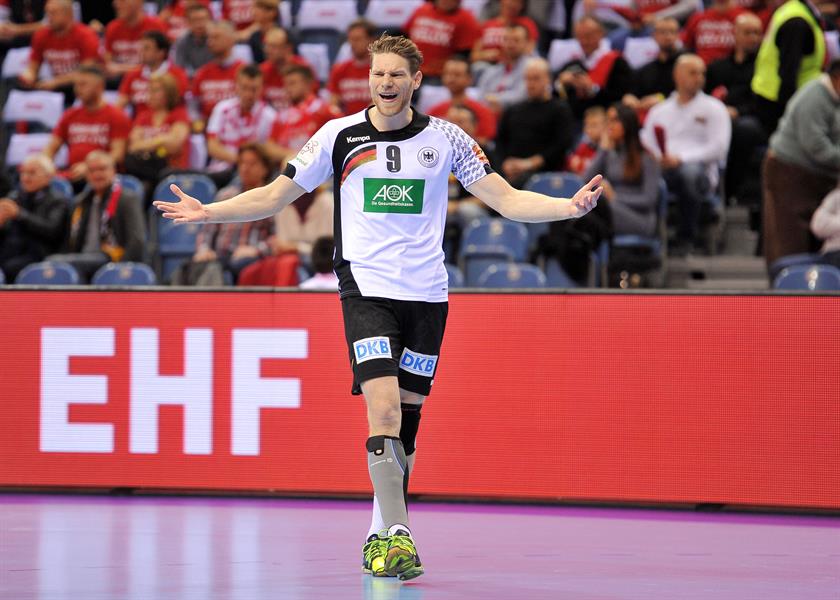 Dagur Sigurdsson annouced squad for his "last dance" with German national handball team. Sigurdsson's list of 28 is without injured Steffen Weinhold, who is out because of injury.
Here is German 28 which will try to be better from the seventh place in Qatar.
Goalkepeers: Silvio Heinevetter (Füchse Berlin), Carsten Lichtlein (VfL Gummersbach), Dario Quenstedt (SC Magdeburg), Andreas Wolff (THW Kiel)
Left wings: Rune Dahmke (THW Kiel), Uwe Gensheimer (Paris St. Germain HB/FRA), Matthias Musche (SC Magdeburg)
Left backs: Paul Drux (Füchse Berlin), Steffen Fäth (Füchse Berlin), Julius Kühn (VfL Gummersbach), Finn Lemke (SC Magdeburg), Daniel Fontaine (Frisch Auf Göppingen)
Playmakers: Simon Ernst (VfL Gummersbach), Niclas Pieczkowski (SC DHfK Leipzig), Fabian Böhm (TSV Hannover-Burgdorf), Philipp Weber (HSG Wetzlar),
Right backs: Holger Glandorf (SG Flensburg-Handewitt), Kai Häfner (TSV Hannover-Burgdorf), Jens Schöngarth (Frisch Auf Göppingen), Nicolai Theilinger (HC Erlangen)
Right wings: Patrick Groetzki (Rhein-Neckar Löwen), Tobias Reichmann (KS Vive Tauron Kielce/POL), Johannes Sellin (MT Melsungen)
Line players: Jannik Kohlbacher (HSG Wetzlar), Hendrik Pekeler (Rhein-Neckar Löwen), Evgeni Pevnov (VfL Gummersbach), Erik Schmidt (TSV Hannover-Burgdorf), Patrick Wiencek (THW Kiel)