Spartak Moscow – new sports giant in handball world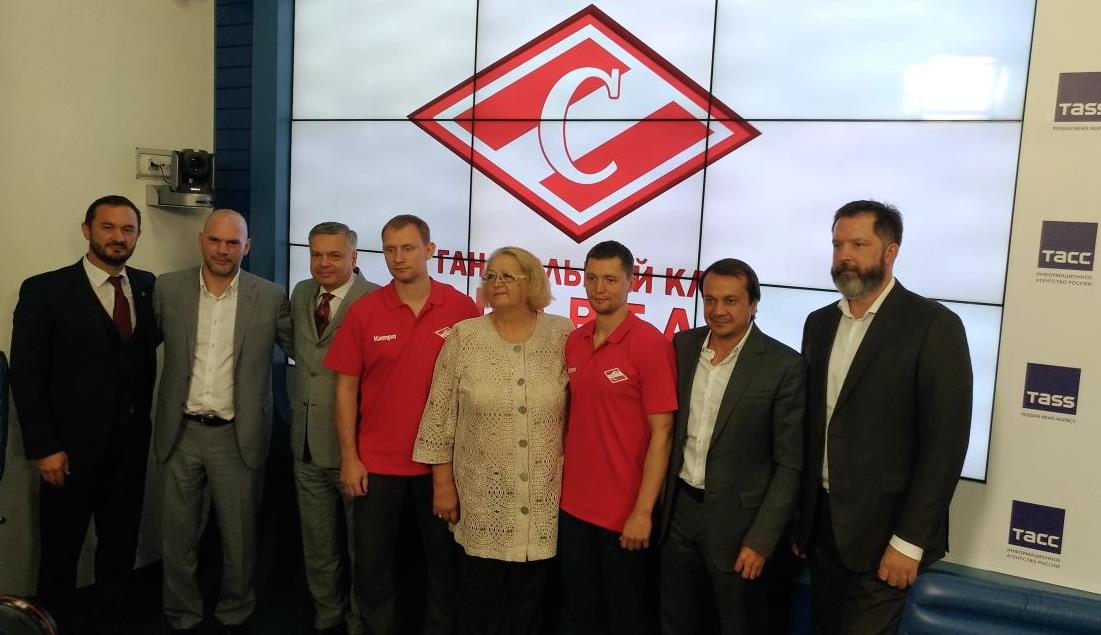 One of the most famous Russian sports clubs – FC Spartak Moscow, will now have handball connection through it's handball crew. The President of Russian Handball Federation – Snannounced on press conference in Russian capital earlier today, the name of the new handball project with whom are already linked names like Alexander Chernoivanov, Alexander Dereven, Oleg Skopintsev, Yegor Evdokimov, Dmitry Shelestyukov, Ilya Ryabov with the coach Vasily Filippov.
The club was created with the support of IFS Spartak, the Moscow handball federation, the international sports club Spartak, the Spartak Moscow football club, the hockey and mini-football Spartak.
For the Russian Handball Federation and me personally, the appearance of a Moscow club with this glorious name is a very important event. "Spartacus" – this is the love of millions of fans, I am sure that it will not bypass the new handball club. We hope that the competition in the Russian championship will increase, which will benefit the entire men's handball in Russia – said Shiskarev.
The vice-president of the football club "Spartak" Nail Izmailov: "We are ready to give maximum assistance to the formation of a new club that will protect the red-white colors. It is gratifying that in Moscow there are strong teams in the game sports, it is doubly pleasant that the new club taking the name of "Spartacus".
Moscow had no team in handball Super League more than a decade. The home of the team will be at ice hall "Spartak" in Sokolniki, but it is still uknown where the team will play official matches.