Strong women's tournament in Gyor – August 23-25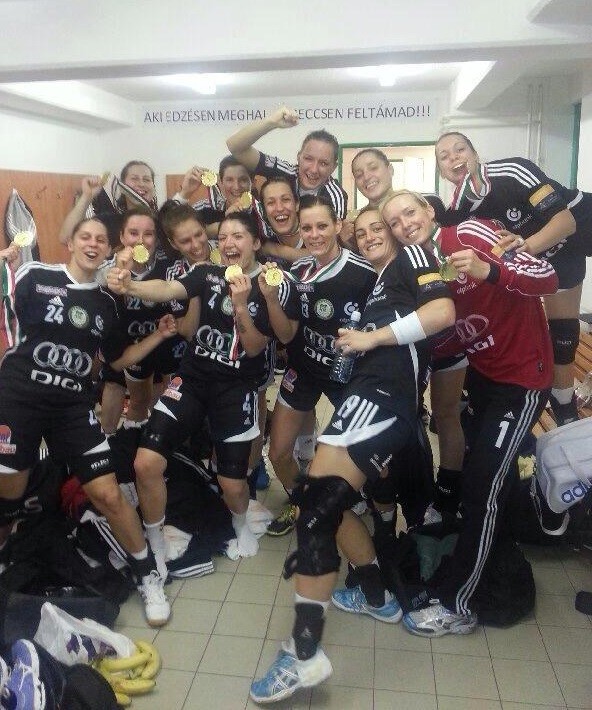 Champions League winner Győri Audi ETO KC hosts an international handball tournament organised by SportConcept sport management agency. Prestigious European top teams will compete during the PwC Handball Fiesta at the end of the preparation period, from 23th until 25th of August.
The aim of PwC Handball Fiesta is to provide quality preparation possibility for the best teams and be a remarkable opening of the next EHF Champions League season. The participants are HC Leipzig, Metz HB, RK Krim Mercator, Rostov-Don, WHC Vardar SCBT and Győri Audi ETO KC, all of them are well known on international level.
The clubs can estimate the level of their tactical and physical preparedness at the end of the preparation period, they can see where did they got with their work before the start of the national championships and European Cups. The programme schedule is not heavy, every team has only one match per day, and the organisers provide entertaining programmes and possibility for relaxation. Győr is perfect choice as a host city not only because it is well-known for its team but also because of the summer programmes. During the period of PwC Handball Fiesta fans may visit concerts, exhibitions as well as wine days and gastronomic festival.
The tournament augurs well, fans may see interesting matches and encounters, Andrea Lekic and Jovanka Radicevic will come back to Győr as the players of Vardar, Rostov and Vardar may see each other before the Champions League qualification, Krim, the favourite of CL group C may size up its future opponent Metz.
The teams will meet according to the schedule below:
23th August – Friday
15:00 – HC Leipzig – Rostov-Don
17:00 – RK Krim – WHC Vardar SCBT
19:00 – Győri Audi ETO KC – Metz HB
24th August – Saturday
13:00 – RK Krim – Rostov-Don
15:00 – WHC Vardar SCBT – Metz HB
17:00 – Győri Audi ETO KC – HC Leipzig
25 August – Sunday
14:00 – placement match
16:00 – placement match
18:00 – final
 "Our goal with PwC Handball Fiesta is to become a traditional and well known tournament. We take care about the details, transfer, accommodation, meals and the training possibilities as well. The players have to concentrate only on the matches and I hope that they will leave the tournament with good memories and come back gladly next year or later." – claims Nándor Bognár, managing director of SportConcept Ltd.
"PwC Hungary is a committed supporter of sports for a long time that is why being the naming sponsor of PwC Handball Fiesta makes us very proud. Our goal is to initiate a high level traditional sport event in Hungarian and international sport. Besides supporting the excellent Hungarian athletes our aim is to encourage other companies to support handball." – explained Nick Kós, Country Managing Partner of PwC Hungary.
The matches and the programmes of the city provide excellent entertaining possibilities for the fans so the tournament is meant to be a real fiesta for handball and sport fans.
The organisers launched the Facebook page of PwC Handball Fiesta (www.facebook.com/HandballFiesta) and that will be the official communication channel of the event.  People may read up-to-date infos, statements, interviews and interesting details there.