Talant Dujshebaev's open letter: I believe in Kielce's project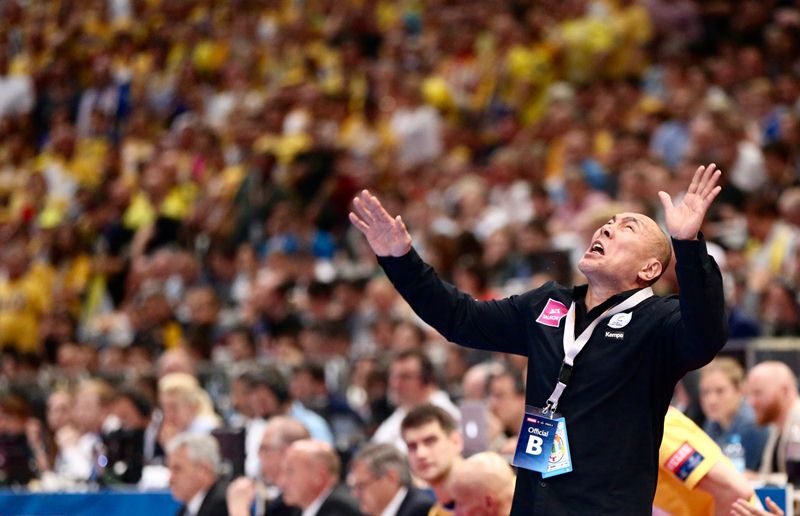 PGE Vive Kielce coach Talant Dujshebaev wrote an open letter in which he explain that he will stay at the club despite serious financial problems which making life among Polish champions difficult…
"I did not come to Kielce for money. I came for a long-term project that was and still is one of the best plans for club and handball development that I have encountered. This is a project that brings Kielce to the best players and discovers young prospective players who achieve even higher levels in the club. It is a project that established the city and the Świętokrzyskie region on the map of the world. Thanks to him, I got to know Kielce, I opened to Poland and fell in love with it.
I experienced the best period in its history with this club, winning the Champions League in 2016. This is a showcase of the city, region and Poland. This is proof that it is possible to achieve the highest goals without space money, because we are still far from the financial opportunities of the European leaders, taking the fourteenth place in terms of the budget in the Champions League. If we lower it further, later it will be extremely difficult for us to get back to the level we are currently presenting.
I trained, and previously I played in many teams. In some, things went better, in others worse, still others just fell. I know how the inhabitants of the cities, where the clubs ceased to exist from day to day, regretted later that they did nothing to prevent this. They realized this after the fact, when nothing could be changed anymore.
I played in one of the best clubs in the world in Santander at one time. We were the champions of Spain, the winners of the first edition of the Champions League in the 1993/94 season. Now there is no sport there at this level. I experienced a beautiful summer in Ciudad Real, a small city with 70,000 inhabitants, which had a club winning national championships and three times the Champions League. This does not exist anymore.
When we had small economic problems then, the city did not want to help us. A year ago, I spoke with one of the former presidents of Ciudad Real. He told me that if he could turn back time he would give the club support. Many such cities gain a second life thanks to sport, thanks to handball. Supporters of the clubs we play with come to us, stop at our hotels, eat in our restaurants, buy in our stores – it's a profit for the city and its residents. In Ciudad Real, there is no club now, no people, the city is dying. I know because I have homes in Santander and Ciudad Real. When I come to this side, people look at me with admiration and jealousy. They envy me that I am in Kielce. They envy that we have such a great club here.
I could go to another one. I got a few proposals, and yet I want to stay in Kielce and continue the project, which together with the players, the board, the supporters, and the authorities of the city and the region I started in 2014. Many of my players have similar feelings. I talked to each of them. We accept a 25% reduction in wages, because it is in such situations that we show that we are a team. That we are together and together we face adversity. After all, they would easily find new employers, but it cost us too much to reach the place where we are now.
If we do not get more financial support, will Kielce still be a handball? Of course it will be. In Ciudad Real is also – in the second Spanish league. In Santander, after many years the club returns to the top league. It will be, but at what level?
I am asking you, supporters, sponsors and city authorities for solidarity and support they have shown us so far. Be with us as you were at every match, also when everything did not go our way. Be with us as we want to be with you. For you and for this city, we want to continue playing, continue to fight and continue to fill you with pride.
It's time for a new stage of the project started a few years ago. We are building a new, perspective team, and this construction will take several years. I appeal to the authorities to reconsider my decision, which I will not be able to change later. I start with myself – I give up 25% of my salary, giving it up for the purposes of our joint project. I know, I'm not a Kielczan, but I feel this city and I treat this region like my own Home. Together, let's make sure that this House can continue to develop and that we will experience another great emotions in it.
Yours faithfully,
trainer of PGE VIVE Kielce
Talant Dujshebaev