The youngest Dujshebaev, Daniel to join RK Celje PL?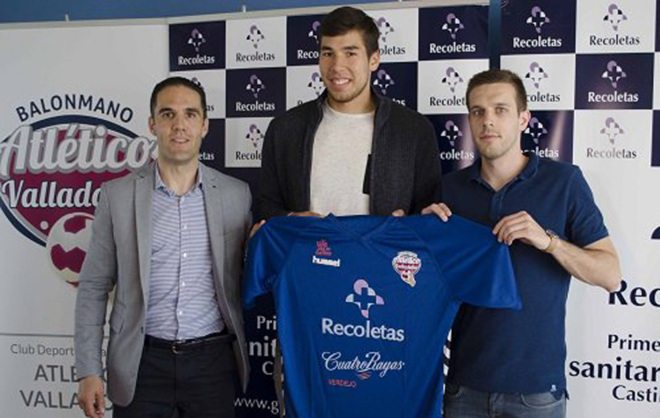 Talant Dujshebaev obviously knows where is the best place for his sons – in famous club from EX-Yugoslav area! His older son Alex, in the last few years became a world class star by playing at Macedonian RK Vardar Skopje. The 24-years old lefthander will join his father at Vive Tauron Kielce in summer 2017.
The first international stop for younger son -left back Daniel, will be Slovenian RK Celje Pivovarna Lasko, according to Handball-Planet.com sources. The 19-years old shooter playing at BM Atletico Valladolid as loaned player from FC Barcelona Lassa.
However, it is obvious that such a young player couldn't get a chance in strong line-up like Spanish champions have.
PHOTO: BM Atletico Valladolid