THW KIEL – BUNDESLIGA CHAMPION!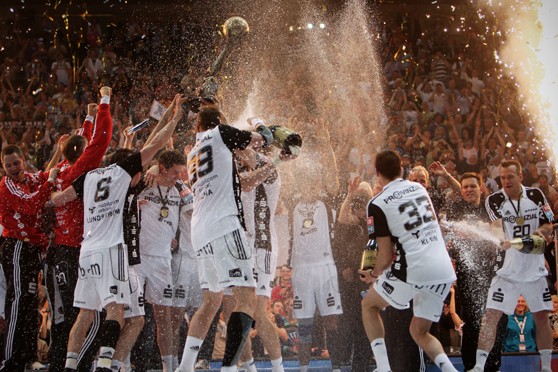 THW Kiel have successfully defended the Bundesliga title from last season. Not as convincing as the last one, but still with superb performance so far and much better than the other teams, the north-german team is deservedly the champion. With the victory over Rhein-Neckar Lowen at home in Sparkassen-Arena with 31-25, THW Kiel have completed step two from defending the treble from last year. The only remaining title to defend is the one in the Champions League (01-02 June F4).
Congratulations to THW Kiel!