Tough draw for Kumamoto – France, Netherlands and Norway to clash before semi-final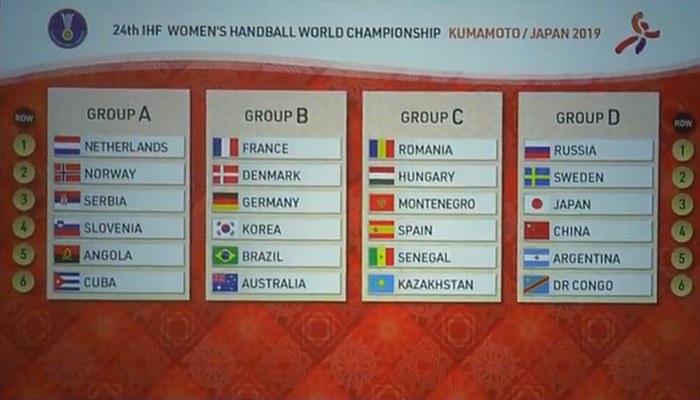 Groups are ready for the Women's IHF World Championship 2019.
Five venues in Kumamoto, Japan, will host the tournament of 24 best nations which will be also decisive for Olympic Games 2020.
The first three teams from groups A and B, but, C and D, as well, will qualify for the Main Round. Two best from both groups will clash during final weekend in December 2019.
Places 2-7 will qualify for the Olympic qualification tournaments.