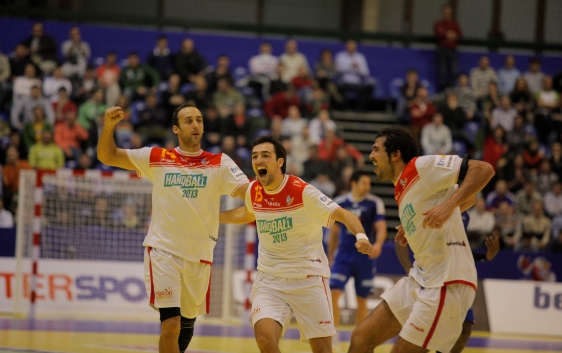 Spanish NT coach, Valero Rivera decided which players will play at Olympic Games in London. As 15th players in London will travel his son Valero Rivera Junior, one of the best players of French League last season.
- Goalkeepers: Arpad Sterbik y José J. Hombrados.
- Playmakers: Daniel Sarmiento, Joan Cañellas y Raúl Entrerríos.
- Right backs: Eduardo Gurbindo y Jorge Maqueda.
- Left backs: Mikel Aguirrezabalaga y Virán Morros
- Right wings: Albert Rocas y Víctor Tomás.
- Left wings: Cristian Ugalde,
- Line players: Gedeón Guardiola y Julen Aguinagalde.
Out of the squad stay Ruesga, Parrondo, Sierra, Romero, Juanin, etc…